Alouettes re-sign WR Jackson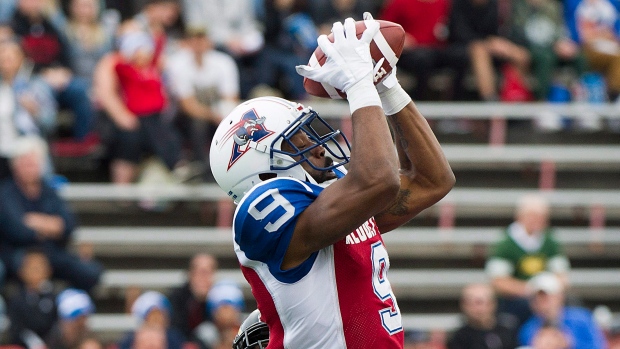 The Montreal Alouettes announced on Tuesday they have re-signed international wide receiver Ernest Jackson for one year.
Jackson finished his second season with the Alouettes with 52 receptions for 642 yards and a touchdown in 18 games.
The 32-year-old University of Buffalo product has 364 receptions for 4,862 yards and 26 touchdowns in 97 career regular season games in the CFL, split between the Alouettes, Ottawa Redblacks, and BC Lions.