Als' Hebert pledges brain to CTE research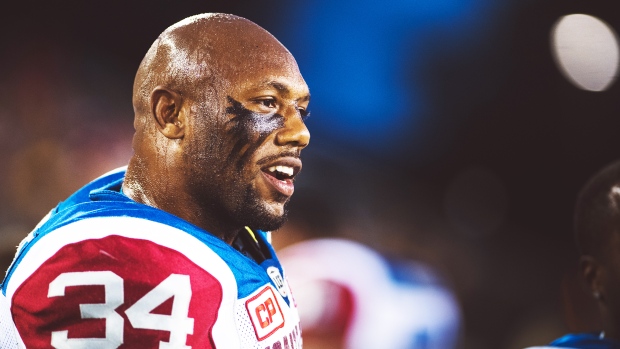 Montreal Alouettes linebacker Kyries Hebert has pledged to donate his brain to support CTE research, the Concussion Legacy Foundation Canada announced Tuesday.
"With the attention being paid to head injuries in sports, I want to do my part to make football safer," Hebert said in a Concussion Legacy Foundation release. "I feel a responsibility to give back to the game of football that has given me so much. If donating my brain can help other players that are struggling with symptoms or if I can help make the game safer for future generations, it is an easy decision."
The East Division nominee for Most Outstanding Defensive Player joins a group of more than 2,500 people – former athletes and military veterans – that have pledged their brains to the Concussion Legacy Foundation since 2008.
Hebert has played 11 seasons in the CFL, split between the Alouettes, Ottawa Renegades, and Winnipeg Blue Bombers. The 37-year-old has also spent time in the NFL with the Minnesota Vikings, Houston Texans, and Cincinnati Bengals.