Als release Canadians Giguere, Shologan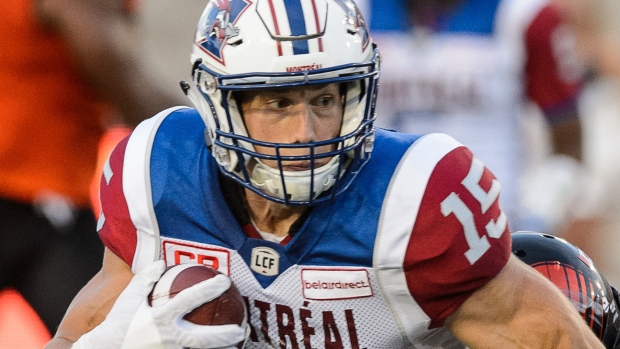 The Montreal Alouettes released Canadian receiver Samuel Giguere and Canadian defensive tackle Keith Shologan earlier this off-season, according to TSN's Farhan Lalji.
Giguere has been with the Alouettes the past three seasons. The 32-year-old finished with just 11 receptions for 107 yards in 11 games for the Als last season. For his career, the Sherbrooke product has 202 receptions for 2,458 yards and 13 touchdowns in 94 games over six seasons, split between the Alouettes and Hamilton Tiger-Cats.
The 32-year-old Shologan played seven games last season for the Alouettes, his first with the team. Shologan recorded seven tackles last season for Montreal. For his career, the University of Central Florida product has 197 tackles and 25 sacks in 147 games over 10 seasons split between the Als, Winnipeg Blue Bombers, Ottawa Redblacks, and Saskatchewan Roughriders.