Ambrosie: Halifax would complete the CFL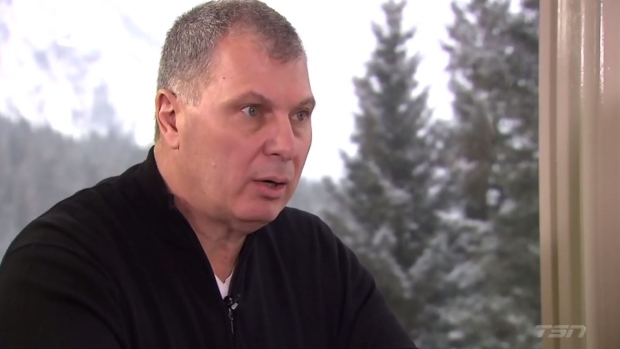 CFL Commissioner Randy Ambrosie joined TSN's Dave Naylor at the offseason president and general managers meetings in Banff, Alberta Tuesday to discuss a number a number of league issues.
Halifax expansion
"It's like the National Railroad. There was that day where they pounded the final spike in and I think Halifax, the Maritimers, is our equivalent of the final spike. You never feel complete until you get that one done. It would be two five-team conferences, which would be fantastic."
The dream of a CFL team in the Maritimes is decades old, but the possibility gained credence when it was reported late last year a group of businessmen with ties to Eastern Canada made a credible pitch to the CFL for an expansion team Halifax. The group even went so far as to register the popular Schooner name for the potential expansion franchise. It was clear Ambrosie was on board with trying to finish a deal to make the CFL complete.
"Officially welcoming that region into our league with a participating team would be that final piece of the Canadian Football League that we've all been dreaming of for decades now. And this is a really strong group and there's a great political will in that community to bring something together."
Growing league business
Ambrosie was quoted during Grey Cup Week saying he wants the business of the CFL to grow twice or three times as big as it is now. Two months later, Ambrosie said the game plan to achieve that goal includes borrowing ideas from other leagues in Canada and the United States.
"(It's about) applying best business practices. We've gone out as a team and interviewed all the major sports leagues. And just had a conversation with them about what they're doing. What I took away from that is there are a lot of best practices out there that the leagues have taken responsibility for at the centralized level and then they're helping the teams to do better things.
"We saw great examples in all of our visits with the NBA, talking with the NFL, we've had a conversation with the NHL, and we see in those leagues things that they're doing that really helped them achieve growth, and I think we can apply those principles to the Canadian Football League."
Johnny Manziel
The hot topic of late has been Johnny Manziel's potential arrival north of the border, which took its latest turn Monday with Manziel's agent imposing a deadline on the Hamilton Tiger-Cats to sign his client to big money.
Ambrosie, who cleared the way for Manziel's entrance into the league just a couple weeks ago, said his part is done in the whole saga, and it's now up to Manziel and the Ticats to reach an agreement.
"My focus is on letting the Hamilton Tiger-Cats and Johnny Manziel and his agent work out a deal. Frankly I think that every player that comes into this league helps us to sell tickets and jerseys. We've done our part; Hamilton has got this well in hand. I'm going to let them go through the negotiation process and leave it in their very capable hands."
The league has given special accomodations to household names in the past, such as Rocket Raghieb Ismail, Ricky Williams, and Doug Flutie, but Ambrosie said that isn't something they are considering for Manziel.
"We've had no discussions about that at this point," Ambrosie said, adding he would at least be open to any discussion moving forward.