Argos bench Hazelton for key game
It's an incredibly gutsy move. Toronto Argonaut head coach Scott Milanovich has sent a very loud message to his team. He's decided to leave the club's leading receiver at home in advance of a key game Saturday in Ottawa. Mike Hogan of TSN Radio 1050 reports on how the Argos plan to move on without Vidal Hazelton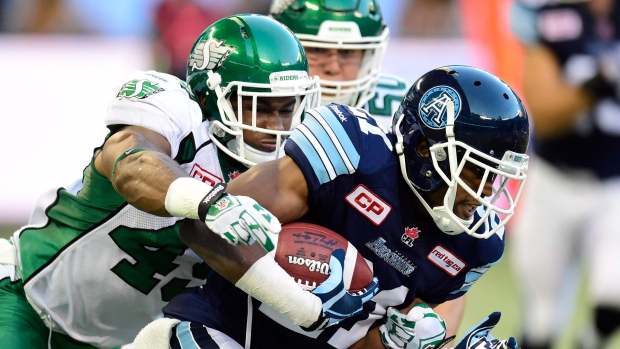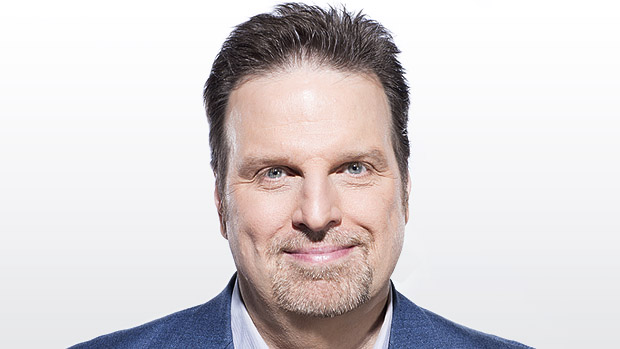 It's an incredibly gutsy move.
Toronto Argonaut head coach Scott Milanovich has sent a very loud message to his team. He's decided to leave the club's leading receiver at home in advance of a key game Saturday in Ottawa.
Vidal Hazelton is a first-year Argo who has hauled in 47 passes for 565 yards through the first 11 games of the season. He also has a propensity to take penalties for chirping, which one can assume was at least partly responsible for the disciplinary action, though Milanovich wouldn't confirm that.
"It's a decision that I made that I felt was in the best interest of our team," said the coach. "It's not necessarily a long-term thing, I guess the gist of what it's about I assume you can imagine. Other than that, that's going to remain between him and me."
Milanovich finished his comment by saying that "something had to be done," which leads one to believe that it's penalty oriented.
Hazelton has taken three objectionable conduct penalties as well as another one for taunting. In a game against Winnipeg in Week Eight, Milanovich benched the receiver for a couple of series after he drew one flag for objectionable conduct, then was in danger of taking another foul for talking after an Argo touchdown.
That led to Milanovich chewing out his player on the sideline, following him to the bench to get a few more words in, then heading back toward the field, but not before turning around to make his message even more clear.
It appears another objectionable conduct penalty in the team's last game against Hamilton was the final straw.
Hazelton is popular with his teammates and with his coach, who in a post-game interview with TSN 1050 following the sideline explosion, stressed that he loved Hazelton as a player and as a person. But the man who serves as the team's DJ in the locker room will be replaced on this road trip.
Diontae Spencer will start in Hazelton's spot, someone who seems to have a very good chemistry with quarterback Trevor Harris. The signal caller is someone who is not easily rattled on the field, or in this case, off of it.
"It's just football," Harris told TSN.ca. "Certain things happen and certain circumstances dictate what happens. We're going to just ride with what we have this week and I'm sure Vidal will be back very soon.
"He's an extremely good playmaker for us," Harris continued. "We love him to death and we'll be excited when we get him back, but he's not up this week and we've got to go with what we've got and I believe in our guys that we have."
Argo receiver Tori Gurley is tied with Calgary's Eric Rogers for the CFL lead with seven touchdown receptions this season. He didn't want to focus on the decision, but rather on the game at hand.
"It was a coach's decision," said Gurley. "I don't know anything about it, all that I can do is continue to help my teammates that are here. I know Vidal is supporting us and we've got to get this win for him."
The benching is a calculated risk by Milanovich. There are a couple of different things that may happen. The Argos win, Hazelton is contrite, returns to the lineup and it's just one big lesson learned.
There is a chance that it backfires, that the player is missed in what is a huge game for the team, and both Hazelton and his teammates resent the coach for the decision. Milanovich told TSN.ca that he's confident he's made the right decision in this case.
"I believe for the most part I know what's right and wrong," stated the coach. "When you do the right thing it doesn't matter what the cost is. Ultimately the players, coaches, they have to respect that when you believe it's right."
How the players – particularly Hazelton – respond to the severe reprimand will be worth watching. We just won't get the opportunity to see how the receiver responds on Saturday.