Argos finally find a home in BMO Field
The Toronto Argonauts are set to kick off a new era in their new home this season, with the Double Blue and BMO Field set to host the rival Hamilton Tiger-Cats in a pre-season tilt Saturday night. TSN.ca's Ben Fisher was among the first to take a visit to the team's new digs.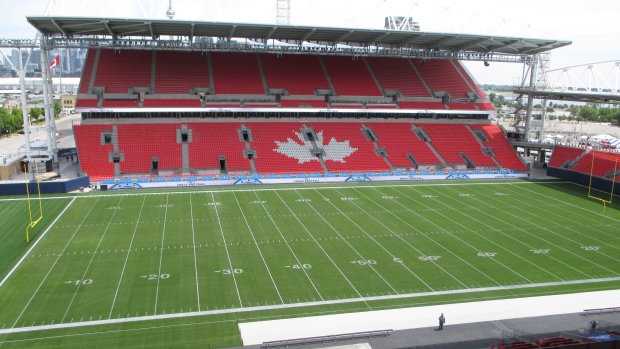 TORONTO - The Toronto Argonauts are set to kick off a new era in their new home this season, with the Double Blue and BMO Field set to host the rival Hamilton Tiger-Cats in a pre-season tilt Saturday night.
BMO Field is ready for the Argos and while players have to wait until Saturday to see their new digs, the media was given a tour of the stadium set up for football for the first time Friday.
"It's a football stadium in terms of the sightlines (being) spectacular, and every seat in the stadium is great," Argos President Michael Copeland said. "But more importantly, it's a home. Our fans deserve it, our players deserve it, the city deserves it…It's going to be loud and I know our players are going to be jacked up by it."
The stadium represents a major upgrade from the team's previous home, Rogers Centre, which is configured for baseball. But the biggest change could be that the BMO Field renovations were made with the Argos in mind, giving the team ample training and meeting space, something they've seemingly rarely had in recent years, with a spacy and pristine new locker room.
"It's one of those things that we won't take for granted because we've been the other way," Argos GM Jim Barker said. "(Head coach) Scott (Milanovich), since he's been here, there's been times where we have no idea where we're going to meet or where we were going to practice.
"Football players are creatures of routine, we want to put them in a routine where they don't have to worry about things. For us, we can put them in a routine like everyone else in the league. I'm excited about that for Scott and the entire team that the facility, practice facility, game facility is going to be something to look forward to playing in."
The Argos have been through more than any other team in the league in recent years in terms of relocation, highlighted by last year's "home" schedule. While the team's tribulations could make for a good book, Barker said he's happy the team's new home puts that all in the past.
"It's puts us on the same level playing field as everybody else," Barker said. "We've gone through seven years in a different world. We've been playing home games in Ottawa against Ottawa. We had a home game in Fort McMurray against Edmonton. That's what we've been up against. We've had nowhere to meet. We show up and meet in a school bar because that's the only place that's available. There were a lot of things this team has gone through that you don't make public but it's been a very difficult seven years."
Barker, the GM of the team for the last five years, said he's most happy for the players who've been with the team through all struggles.
"There's nobody in here that can understand what Andre Durie, Chris Van Zeyl, those guys that have been here since then; when they walk in here, and they get that feeling of 'this is their place,' you can't quantify what that feeling will be like for them," he said. "I can't wait to be here to just watch the expression on their face. (To go from) meeting in dingy hockey locker rooms because there's nowhere else to be. To be able to walk in and see this is theirs? What a gift. It won't be taken for granted, I can guarantee you that."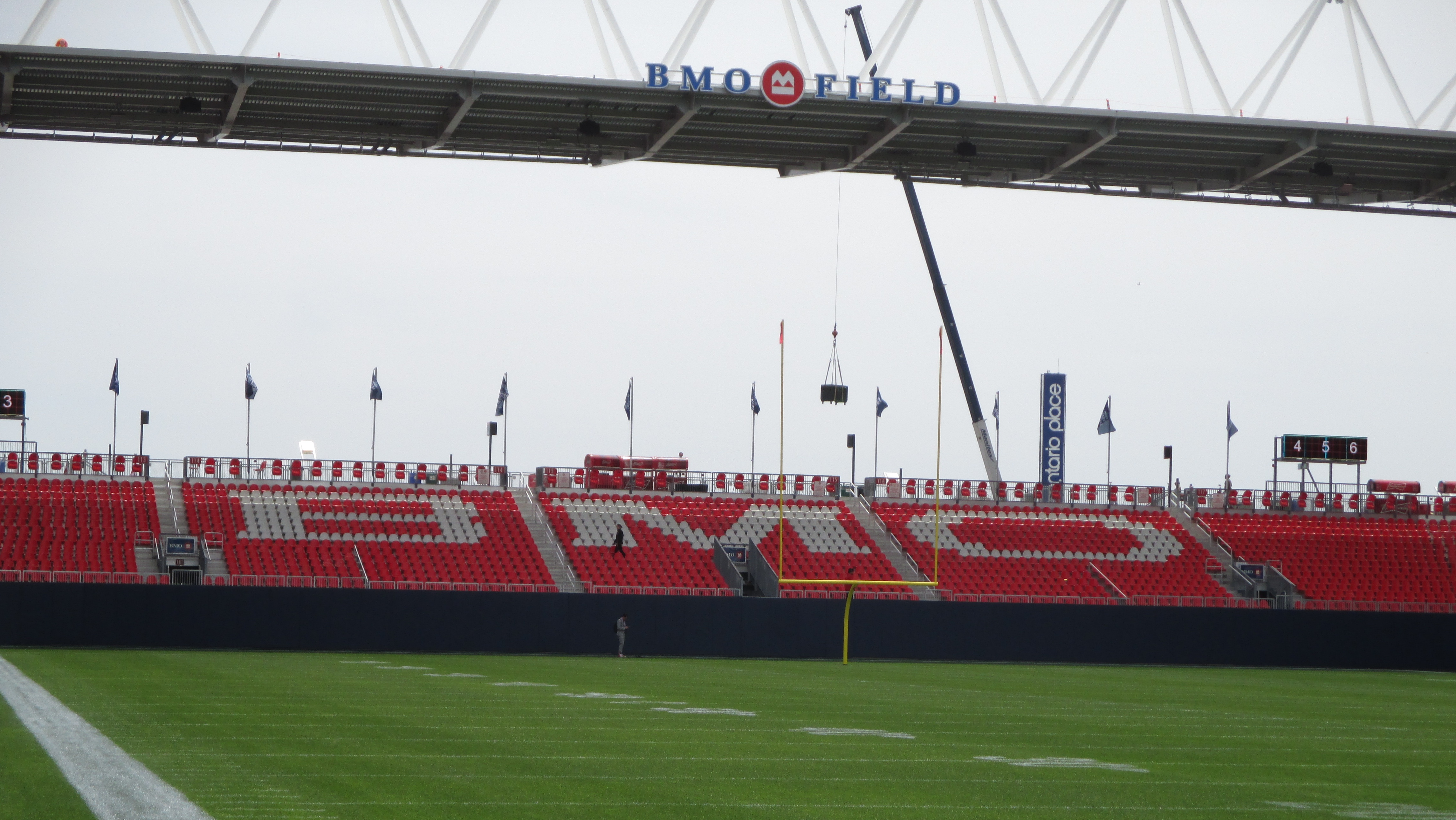 Copeland added there's definitely an excitement amongst players at training camp in Guelph to make the bus trip and check out the stadium out firsthand Saturday.
"It's amazing to see professional athletes who have played in big stadiums – whether it be in college or pro – to get as excited as they are coming here," Copeland said. "They can't wait to get on that bus and get down here tomorrow. It's going to be one of those moments that I'm going to remember."
The locker room amenities are great and definitely well deserved, but Barker said the biggest impact BMO Field will have will be felt in the stands.
"It's 26,000 (capacity) and we can sell that out," Barker said. "And that we can have screaming fans here and get a true home-field advantage. That we can get people excited about our game coming up. And the experience they're going to have at the game. Put us in a little tiny lobby, we can adapt to that, but to give us a 26,000(-person) stadium that can be filled, that truly is exciting."
BMO Field officially opens its gates to football Saturday night as the Argos open their pre-season slate against the Ticats.