Argos interviewing Chamblin for head coach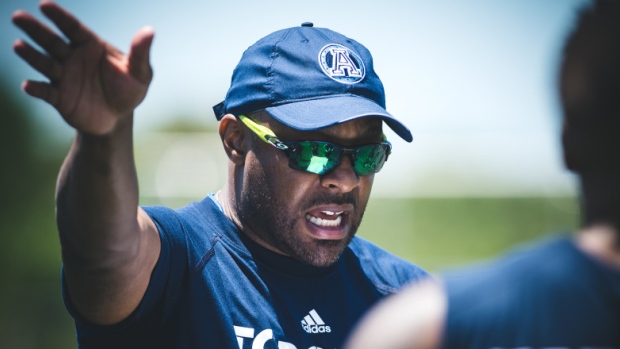 The Toronto Argonauts will interview Corey Chamblin for their head coaching job Monday, according to a report from TSN Football Insider Dave Naylor.
Chamblin served as the Argonauts defensive coordinator on Marc Trestman's staff in 2017 before spending last season at the University of Arkansas.
Under Chamblin, the Argos' defence finished second in the league in total defence, giving up 329.1 yards per game, and fourth in scoring defence, giving up 25.3 points per game, on the way to capturing the 105th Grey Cup.
Chamblin has head coaching experience in the CFL with the Saskatchewan Roughriders. Chamblin coached the Roughriders from 2012-2015 and led the team to a Grey Cup win in 2013. Chamblin has a 29-34 record as a head coach in the CFL.
The Argos are expected to pause after Monday to decide if they want to schedule more interviews or choose a coach based on those they've interviewed so far. That list includes Calgary Stampeders defensive coordinator DeVone Claybrooks, Ottawa Redblacks offensive coordinator Jaime Elizondo, Redblacks defensive coordinator Noel Thorpe, and Winnipeg Blue Bombers offensive coordinator Paul LaPolice.
Naylor noted Chamblin's familiarity with the Argos, and not just with general manager Jim Popp but the entire staff, could work to his advantage because the league's new football operations salary cap means the Argos will be forced to retain a good chunk of their current staff.