Argos linebacker takes on apparel giant Canada Goose
James Yurichuk's Mammoth Outerwear aims to keep Canadians warm in winter with animal-free jackets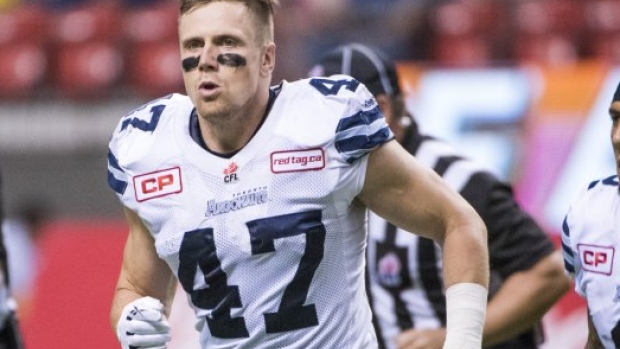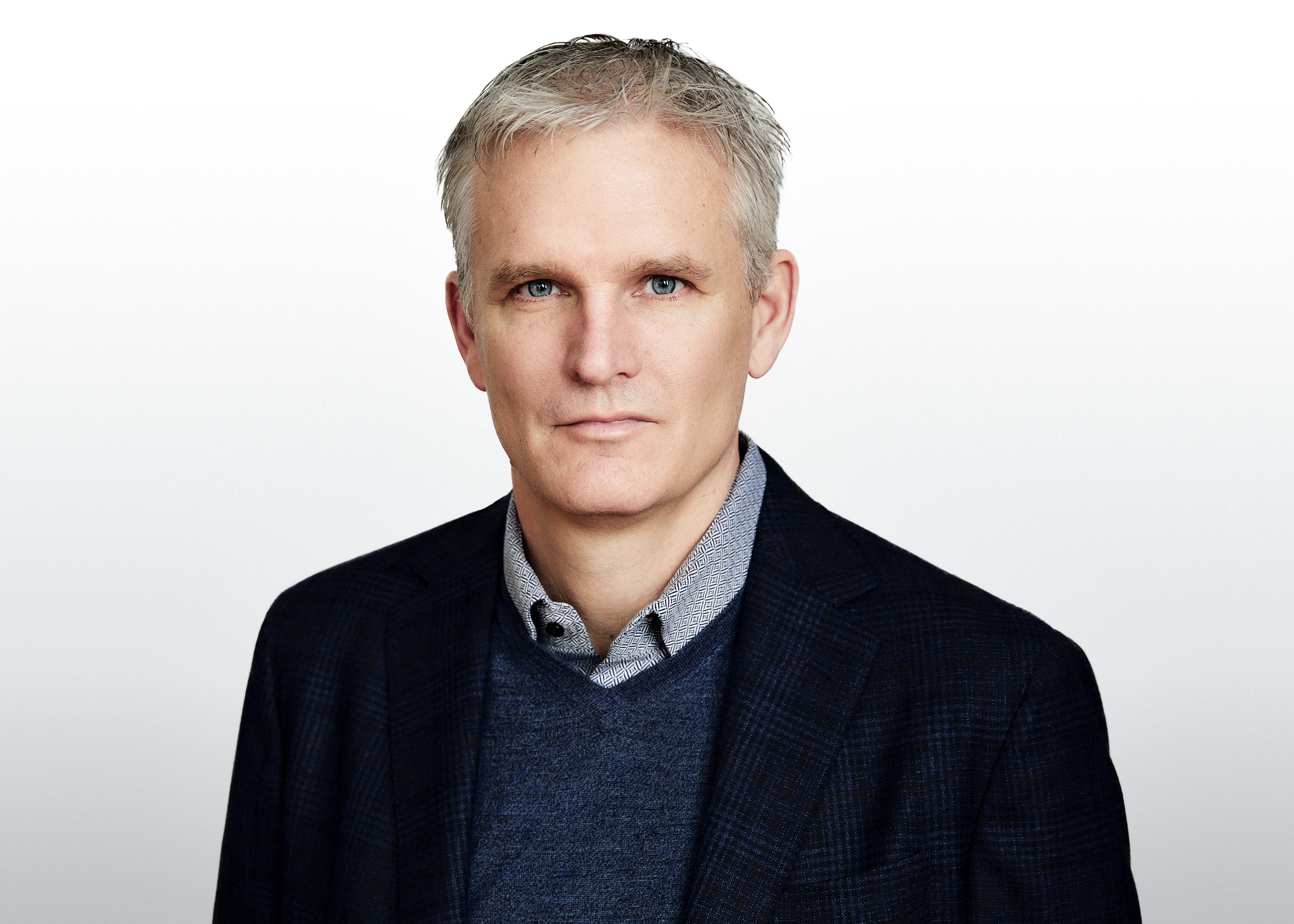 Everywhere Toronto Argonauts linebacker James Yurichuk looked, on his city's subways, streetcars and its downtown thoroughfares, he saw the same thing: streams of commuters bundled up in Canada Goose parkas.
"It was like the March of the Penguins," Yurichuk said in an interview. "All these people probably watched the movie 101 Dalmatians at one point in their life and said they would never wear fur. I thought it would be great to get them to think about that again and give them a good alternative. Many people are forced to wear fur and down parkas because no options were available if they wanted to stay warm in the deep cold."
Two years ago, not long after he signed as a free agent with the Argos, Yurichuk acted on his idea to provide premium animal-free jackets to consumers by starting a company called Mammoth Outerwear.
Since then, the 29-year-old Brampton, Ont., native has produced and sold 30 fur and down-free parkas. Yurichuk's coats cost $625. He says that's about $100 less than the retail price of Canada Goose's most popular models. Mammoth Outerwear's jackets are made with a water resistant poly-cotton exterior shell and are insulated with the down alternative Primaloft, a lightweight synthetic insulation.
On Tuesday, Yurichuk will launch a crowd-funding Kickstarter campaign to try to raise $50,000. He'll use the money to boost production and said his company's clothing will be made in Toronto.
"Having the jackets made in Canada comes with a higher cost of manufacturing, but there is no substitution for quality," Yurichuk said. "It also allowed us to really keep our eyes on the project and make sure every bell and whistle is attached just how we wanted."
Yurichuk's supporters have the opportunity to buy jackets through the fundraising campaign. Ten dollars from each Mammoth Outerwear jacket sold will be given to The Association for the Protection of Fur-Bearing Animals.
Yurichuk, a first-round B.C. Lions draft pick who played college football at Bishop's University, said he negotiated with several animal rights activist groups before agreeing to marketing partnerships with The Association for the Protection of Fur-Bearing Animals and Animal Justice, an organization that recently filed a complaint with the Competition Bureau of Canada in March against Canada Goose.
Animal Justice alleges coyote traps can cause broken bones and other painful injuries and said it's wrong to market the harvesting of coyote fur as "humane."
"We'll be spreading the word to our networks," Camille Labchuk, Animal Justice's executive director. "We also get constant queries from the public about where conscious consumers can buy animal-free winter jackets, and now we have a new product to suggest."
Canada Goose does offer options without fur in both male and female styles. Company spokesman Josh Zeliger referred TSN to the company's online statement about its use of down and fur.
"Our jackets are built for the coldest places on Earth – places where skin around the face can freeze in an instant," the company says online. "In these environments – when life is on the line – fur is not just the best choice, but the only choice. We do not use fake or faux fur because it simply does not protect as well as real fur. Faux fur is only a fashion statement and does not act in the same way that real fur does to protect skin from frostbite. Fur trim around a hood works to disrupt airflow and create turbulent (warm air), which protects the face from frostbite. We strongly support the ethical, responsible and sustainable use of fur. We only purchase fur from certified Canadian trappers, who live close to land and maintain traditions that have been passed down through generations. They have a profound respect for nature, and we are very proud to support them."