Awe among CFLers fined for Week 13 plays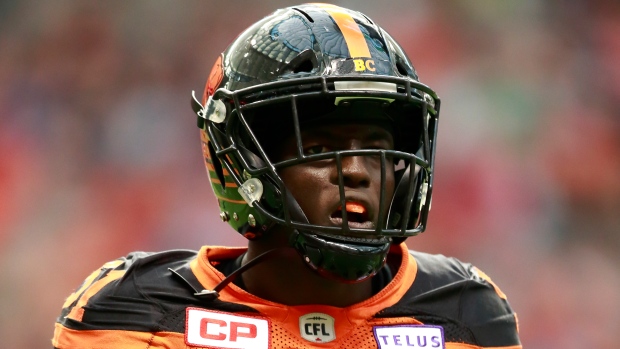 BC Lions linebacker Micah Awe was among four players who received fines relating to Week 13 plays, the CFL announced Wednesday.
Awe received the maximum fine for leading with the crown of his helmet on hits to Calgary Stampeders running backs Jerome Messam and Roy Finch.
Awe's teammate Chris Rainey was also fined for grabbing Calgary Stampeders linebacker Wynton McManis' facemask in a "reckless and unsafe manner," along with Lions defensive lineman David Menard, who was fined for a tourist hit on Calgary Stampeders defensive lineman Reuben Frank.
Hamilton Tiger-Cats defensive back Demond Washington was fined for spitting on an opponent.
Per league policy, the amount of the player fines was not disclosed.