Bazzie's back with Lions, looking for sacks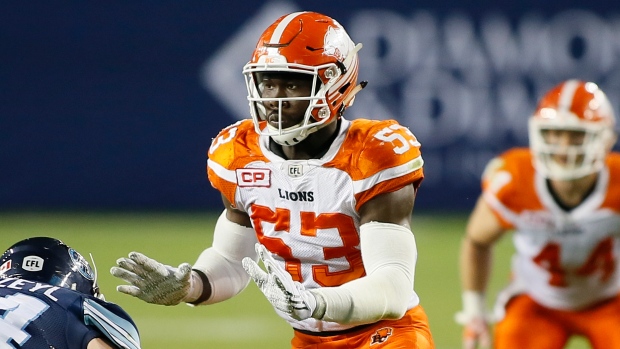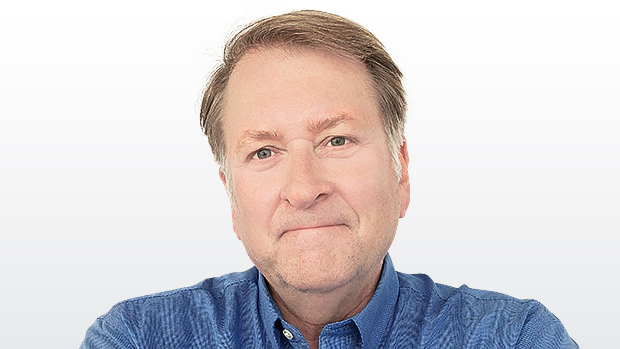 It probably shouldn't come as much of a surprise that Wally Buono hasn't spent much time pouring through pages of statistics over the years when you consider the coach/GM of the BC Lions has difficulty getting his office computer going to watch practice sessions of his CFL team.
The man is as old-school as it gets and more often than not will rely on his coaching instinct to make value judgments. He may not be able to quantify what it is Alex Bazzie will bring to the Lions now that he rejoined his former teammates Tuesday. He also may not be totally displeased by the manner at which the Lions have been able to pressure opposing quarterbacks, he says, even if a peek at those pesky weekly stats might suggest something else is taking place - and not in a good way.
All Buono knows is that Bazzie gives his team something. Whether it is vastly needed or not is simply a good way to have a debate. Don't bother bringing up the fact the Lions are eighth in the league in quarterback sacks and you don't also have to guess what Buono thinks about the CFL's decision to measure pressures either this season for the first time. On that score, BC is last.
"I could care less," Buono says. "Sacks is an overstated stat. There's a number of ways to pressure your quarterback; by your front, your pressure and your (secondary) coverage. Pressure is one thing; playing total defence is another thing."
It evidently therefore doesn't matter that the Lions have only dropped the opposition quarterback 18 times in 12 games if everything else is working. But it did matter to the Lions to get Bazzie back after he failed three times to make an NFL roster since leaving last season in free agency.
Why? Well, it could be pointed out that Bazzie had 29 sacks in three seasons but that's not why the Lions reached back out to get the 27-year-old.
"He'll get sacks because some people have the knack. It doesn't make him a good player or a bad player," Buono said. And so far this season, seven other players have lined up off either edge of the defensive front and it could be argued that only Craig Roh and David Menard, who have nine combined sacks, have made a difference.
The fit for Bazzie, meantime, to come back to the team that gave him a chance to try the NFL in the first place centred around familiarity. Better to rejoin a team where he didn't have to be reintroduced, he said.
"I was making a great name for myself with a great resume. I was dominant and well respected (in the CFL). Do I want to start completely from the bottom up just to get noticed?" said Bazzie, who immediately moved past rookie Kenneth Boatright alongside Lions starters Tuesday.
Bazzie had structured his NFL foray wisely, with the help of Vancouver agent Dan Vertlieb. He secured $50,000 in offset money from the Indianapolis Colts, meaning he had some security around the time he was about to become a father for the first time. He only signed with the Lions for the remainder of the season, suggesting another attempt might be in the offing.
Long-term prospects are irrelevant for Bazzie and you already know the only thing that applies to the coach of the Lions is results. All Buono asks is to make operating behind centre difficult for the opposing quarterback and he'll notice. He won't need the stat sheet to know that bringing back Bazzie makes sense.
LIONS TALES: Reporters were kept waiting for several minutes after Saturday's loss to the Calgary Stampeders and it was explained Tuesday that receiver Manny Arceneaux felt it was imperative to address his teammates immediately so as to avoid the kind of fracturing that often can take place when the defence plays well and the other two units don't contribute. "When you're losing there's a domino effect. Issues that are in-house should stay in house. It's best to nail on the head and say what it is sometimes," Arceneaux said... Though Bazzie was with the starters the Lions still are trying to examine ways to keep Boatright on the roster for their game Friday against the Hamilton Tiger-Cats (8 p.m., TSN, 6 p.m., pre-game, TSN 1040). One way might be to activate Canadian Kenyan Parker this week in the event the Lions elect to drop an American defensive back. Import Kelvin Palmer was back at right guard Tuesday, suggesting the David Foucault experiment will only last one game.