Beckham gets by Ennis in closest 1V1 matchup in history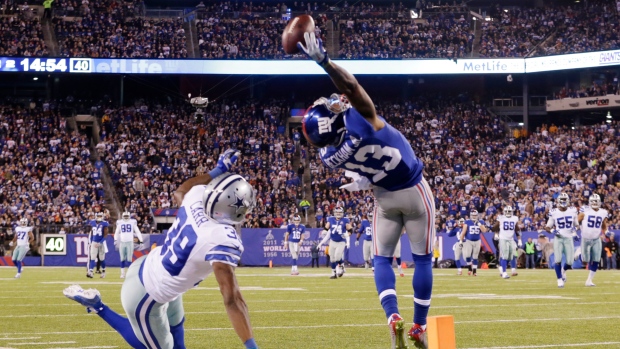 Odell Beckham Jr. of the New York Giants and his once-in-a-lifetime catch is still the 1V1 champ, but Tyler Ennis' sweet goal sure made it close.
Beckham Jr. squeaked by the Sabres' forward by a matter of votes, finishing ahead by a slim margin of 50.067 per cent to 49.933 per cent on Monday. It was the narrowest margin of victory in 1V1 history. Less than one full percentage point separated the two great plays.
The day began with Ennis ahead of Beckham by a margin of 51-49 per cent. Voters brought Beckham back to earn the slim victory.
The Giants rookie is now a six-time 1V1 champ and will take on a new challenger on Tuesday.