Belleville Sens unveil logo for inaugural season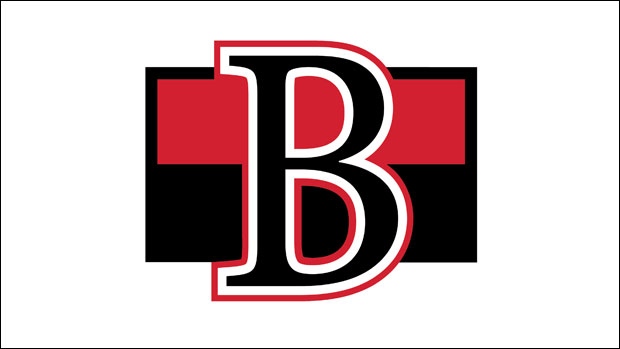 The Belleville Senators unveiled their new logo on Monday as the team prepares for its first American Hockey League season in Ontario.
The team will sport a prominent black 'B' for Belleville and the greater Bay of Quinte region, outlined in white and red and laid over top of singular red and black stripes framed within a black border simlar to that of its parent NHL team in Ottawa.
"Our goal was to create a symbol that is transcendent," said Rob Mullowney, Chief Operating Officer of the Belleville Senators. "Our fans will come from many different regions, backgrounds, cultures and lifestyles, and we hope to create a home for them all within our team. This emblem is intended to appeal broadly, no matter who is wearing it, how they are wearing it, or what they are wearing it on."
The Ottawa Senators announced last September that the team was moving its top minor league franchise from Binghamton, N.Y., to Belleville after owner Eugene Melnyk purchased the club.