Bengals bring in RT Winston to fix offensive line problem
The Bengals have acquired a familiar player to help them fix one of their biggest trouble spots heading toward the post-season. Veteran right tackle Eric Winston practiced on Wednesday a few hours after signing a contract.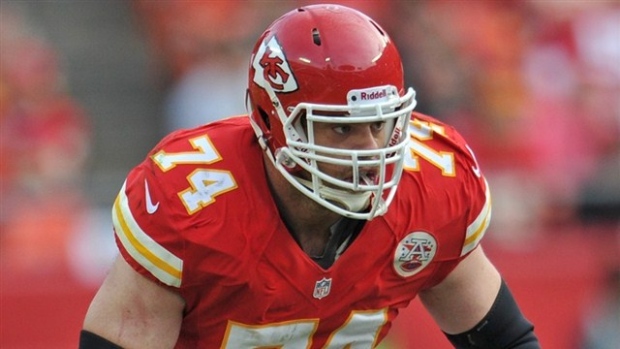 CINCINNATI - Eric Winston was wondering if he'd play again in the NFL. A team that knows him quite well finally gave him a chance.
The Bengals signed the right tackle to help fix one of their biggest trouble spots heading toward the post-season. Winston practiced with the Bengals on Wednesday after a rushed evening of trying to learn the playbook.
The 31-year-old lineman was released by Seattle during the preseason and didn't get picked up by another team, leaving him to work out at his home in Houston and serve as president of the NFL Players Association.
He was starting to think that he'd never play again.
"I was wondering after week two if I was going to get a chance," Winston said Wednesday. "You just stick it out, you stick through it. I promised myself that I was going to run this year out and stay shape and be ready and not give up. I'm glad I did. It's given me a chance to be here now."
Cincinnati (8-3-1) leads the AFC North by a game and a half and is in good shape at most positions, with one notable exception. The Bengals lost right tackle Andre Smith to a tore left triceps suffered two weeks ago during a win in Houston.
Marshall Newhouse and Clint Boling alternated at the position during a 14-13 win at Tampa Bay on Sunday. Neither one played well enough to earn the job.
"I'm not going to say it's an evaluation mode," offensive co-ordinator Hue Jackson said. "I know we have some candidates. We'll go through the week and see what is going to give us the best opportunity to play at the highest level. We played a couple of guys there (in Tampa) and based on matchups this week we'll see what's best for us."
Winston started at right tackle for five seasons in Houston and one each in Kansas City and Arizona. He had tryouts with several teams this season, including Minnesota last week. None offered a contract until the Bengals brought him in on Tuesday to see if he was in shape.
Left tackle Andrew Whitworth has known Winston since high school and has worked with him in the players' union. Coach Marvin Lewis knows him through his work on the NFL's Competition Committee.
"We always sat by each other," Lewis said. "I'm glad we were able to get him signed. He gives us an uplift. He gives us a guy that if called upon to play, he can do it at a high level."
Winston spent several hours on Tuesday night trying to learn the offence. The blocking schemes aren't much different than what he's experienced, but Cincinnati's terminology is new to him.
Whitworth thinks he can help in other ways while he figures things out.
"The guy's played a ton of football," Whitworth said. "He's got some insight on some of the players we'll probably play and situations that you play in. For now he's another guy that can help with those kinds of things. Anytime you have a guy like him who is a veteran and a leader, it's another guy people can look up to for stuff."
Winston said that resuming his career won't affect his work with the NFLPA.
"We have a good staff in Washington that does the day-to-day stuff," he said. "If they need me, I'm a phone call away. But my focus is here playing and making the push here for the playoffs.
Notes: The Bengals signed free agent LB Chris Carter, a fourth-year veteran who played with Pittsburgh from 2011-13. He was waived by Pittsburgh after the preseason, signed with Indianapolis and played in one game, then was waived on Oct. 6. ... CB Adam "Pacman" Jones sat out practice Wednesday with a concussion. He was examined for a concussion during the win at Tampa but told the medical staff he had no problems. After the game, he told them he had a concussion. ... LB Vontaze Burfict sat out practice, an indication he'll miss a sixth straight game following knee surgery. DE Robert Geathers (hip) and DT Domata Peko (elbow) also missed practice.
___
Online: AP NFL website: www.pro32.ap.org and www.twitter.com/AP_NFL