Blue Bombers sign OT Hardrick to one-year extension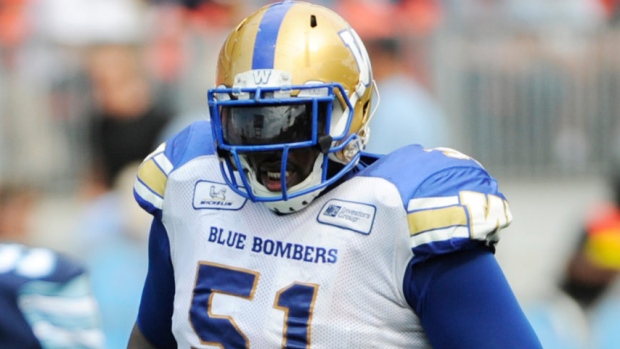 The Winnipeg Blue Bombers announced Wednesday they've agreed to terms on a one-year contract extension with offensive tackle Jermarcus Hardrick.
Hardrick started 15 games for the Blue Bombers last season, missing three due to injury. The 28-year-old has been a starter with the Bombers the past three seasons and was named a West Division All-Star in 2017.
"I think it's well-documented our offensive line is a major part of our team, both on and off the field," Bombers GM Kyle Walters said in a team release. "Jermarcus would certainly be one of those players that exemplifies what we look for in an offensive lineman; tough, physical, emotional but controlled. His teammates really love him, and as an organization we appreciate everything he brings to the football field."
"I've said it many times, but I love this organization, my teammates, and just being in Winnipeg," Hardrick said in the team release. "I can't ever say enough about my passion for all of those things, and we are going to come back in 2019 and keep progressing towards our goal."