Bombers, Harris agree to two-year extension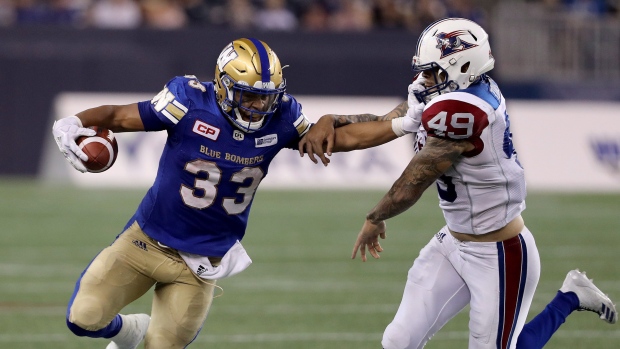 The Winnipeg Blue Bombers announced on Sunday that they have signed star running back Andrew Harris to a two-year contract extension through 2020.
The Winnipeg, Man. native joined the Blue Bombers in 2016 and proved to be a deadly dual-threat out of the backfield for the Bombers. The 31-year-old lead the league with 1035 rushing yards last season and caught a CFL-running back record 105 receptions for 857 yards en route to being named the CFL's Most Outstanding Canadian. Harris also added six rushing touchdowns and one receiving major.
Harris has recorded 6,268 rushing yards, 4,127 receiving yards, and 60 total touchdowns in 135 career CFL games.