Buono: Elimimian to miss another 4-5 weeks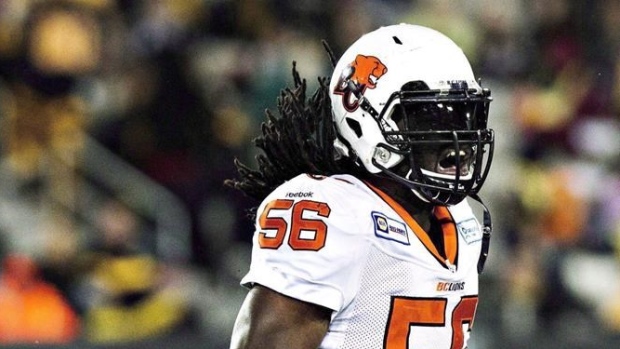 BC Lions linebacker Solomon Elimimian is expected to miss another four-to-five weeks with his wrist injury, head coach Wally Buono announced on Tuesday night.
"I really don't see Solly in the lineup for at least another four-to-five weeks," the coach said while making an appearance on TSN 1040's 3 Down Radio show, hosted by Farhan Lalji.
The four-time CFL All Star has been out since mid-July and will likely go back on the six-game injured list with this latest update.
Elimimian, 31, has recorded 26 tackles over four games this season, his ninth season in BC.
The Lions are 4-6 and sit last in the West Division.