Buono not fretting over the one that got away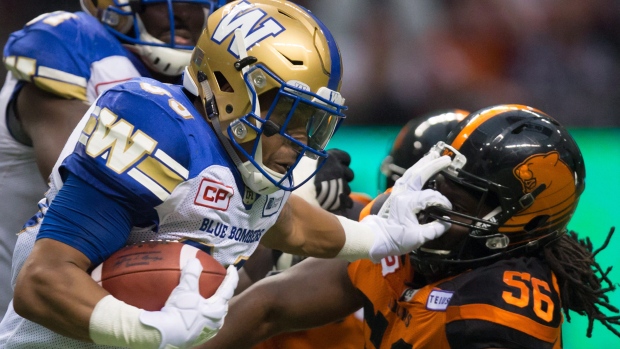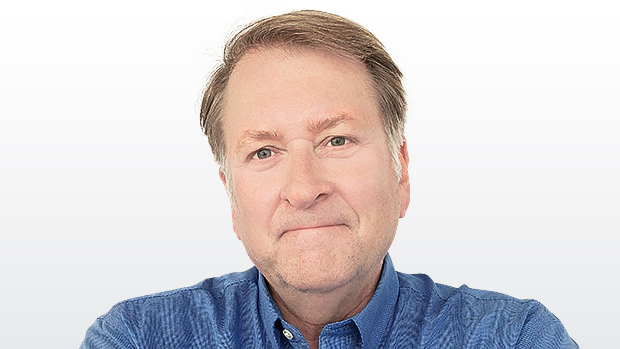 WINNIPEG – The sting doesn't hurt. It never does, Wally Buono said. There's nothing to be gained by looking back, even should he have to stand on the sideline and watch the BC Lions' playoff streak come to an end aided by Andrew Harris, one of the best to play for the coach/GM of the CFL team.

If the Winnipeg Blue Bombers help end a 20-year run of playoff appearances by beating the Lions Saturday (1 p.m., TSN; 11 a.m., pre-game, TSN 1040) and Harris is a one-man show, as has often been the case in the two seasons since he and Buono couldn't agree on terms of a contract, fine. No regrets.
That's not to suggest it won't hurt, however, should it go down in such a fashion. A loss by the reeling Lions, coupled with wins by Edmonton and Saskatchewan, and Buono's run of post-season appearances will be over. All that will remain to be seen is whether the winningest coach in league history wants to leave the franchise much as he found it in 2003 or tend to the mess himself next year.

If the final weeks of the schedule become little more than a referendum on the moves that haven't worked out favourably for the Lions under Buono, where better to start than the tailback who might become the first player in league history to record 1,000 yards receiving and 1,000 yards rushing totals in the same season.

The same tailback Buono thought had lost a step prior to the expiration of his 2015 Lions contract.

Truth be told, no amount of contract dickering likely would have kept him with the Lions. Harris was keen to return to play in his hometown and be closer to his daughter, Hazel. BC offered Harris a reported $140,000 contract. Winnipeg went to $175,000.

It might have been money well saved were it not for the tiny fact Harris has proven that by no means has he lost a step, as the Lions contended at the time, and has become a dominant cog in the Bombers offence.

Harris' 1,602 yards from scrimmage, which represents 29.2 per-cent of the Bombers' output to date, is similar to some of his best years with the Lions, including his first full season at tailback in 2012 when he also flirted with dual four-digit totals and began drawing comparisons to Willie Fleming.

What sticks out this year, however, is his 682 receiving yards after the catch, easily tops in the CFL. Also, Harris needs 15 receptions to break the league record for catches by a running back set in 1985 by Craig Ellis.
Harris is being put into space by Bombers offensive coordinator Paul LaPolice in ways that was never fully matched by his BC counterparts, Jacques Chapdelaine and Khari Jones.

"What (Harris) did (with BC) out of the backfield is what they're doing, but they're doing it times 10," said the player tasked with corralling Harris, Lions linebacker Solomon Elimimian.

Still, no regrets.

"Sometimes a change of scenery was good for everybody," Buono said about Harris this week. "Paul LaPolice has done a great job of integrating him into the offence. Andrew is one of the best backs ever as far as being a pass receiver.

"Was (not getting Harris to re-sign) a salary-cap issue? Yes. Was the burden on us greater than it was on Winnipeg at the time? I'd say it was. They made a great financial decision and I applaud them for that. We made a tough decision because I knew Andrew was well liked in the community. Andrew's a good person. He's shown us the confidence we put in him, then was the right thing."

Let that be on the Lions tombstone if and when their playoff run is over.

Buono also has no regrets about the tailback who ultimately became Harris' successor following a year of platoon work, Jeremiah Johnson, a much more financially viable import option who trails the Winnipeg back in yardage but has a slightly better per-carry average.

Using Johnson when it counts, however, remains an issue, as it was periodically when the Lions mail-carrier was once just a workaholic junior who put Nanaimo's Vancouver Island Raiders on the map.

When the Lions get inside the opponent's 20-yard-line lately, an invisible wall is erected for their most versatile offensive performer. Johnson hasn't had a single red zone touch in the last three games and four of the last seven during their 1-6 slide. In nine touches he's had in the other three games, however, Johnson has scored five touchdowns.

"There is a level of frustration," Johnson admitted. "But it's a mindset. It has to come from the (coaches). If they call a play when where I'm running the ball in the red zone, I got to make it happen. If not, I got to do my assignment.

"We want to run. We want to get these guys guessing, not knowing what we're going to do every single time. That's one of the main things I've been preaching this whole season."

To the outside world, that would suggest a level of offensive predictability. Buono, meantime, has been preaching on other topics, and it remains to be seen Saturday if his players respond to him in a manner requisite of a team which is on the verge of having its playoff life extinguished.

Not only do the Lions have to harness Harris and resurgent quarterback Matt Nichols, who will play despite suffering a hand injury last week, they must also deal with the most creative special teams unit in the CFL under coach Mike O'Shea. And few Lions fans need to be reminded that being exposed on special teams is second only to playing O Canada before kickoff among common occurrences lately.

"Are we ready for the tricks? Yes, but that Mike O'Shea is a little bit of a devil," Buono contended. "I know he'll have something up his sleeve but what it is I can't tell you." The time for assessing one of the biggest player moves of the last 15 years with the Lions has long passed in importance by the sheer horror of what potentially lies ahead.

LIONS TALES: Buono expanded on recent remarks on TSN 1040 in which he opened the door slightly on a possible return next season. He implied he was ready to retire, but if asked to come back by owner David Braley he would consider the request. In an interview with reporters this week, he stressed the importance of playing well regardless of whether the team makes the playoffs. He also twice jokingly said he was waiting for Braley to fire him. "We have to finish strong. What's finishing strong going to do? It creates hope," said Buono. "Finishing strong does a lot of things but it's not going to change my mind. This is miserable. You think I'm having fun? You think I need the money or the accolades? The point is you can't be a man of your word and not be a man of your word." Buono said he speaks regularly with the owner but not on the topic of whether the team will be sold…. BC brought both Mich'ael Brooks and Bryant Turner on the trip and will decide who plays alongside Junior Luke on the defensive front in the warmup Saturday. Brooks has been battling a variety of ailments, the latest being a foot problem. Meantime, cornerback Anthony Gaitor, who was beaten on a touchdown throw against Ottawa, has been replaced by Buddy Jackson. BC's defence hasn't forced a turnover in three games, the longest such streak by the Lions since 1966 when the stat was first kept.