Canada eliminated from U17 women's World Cup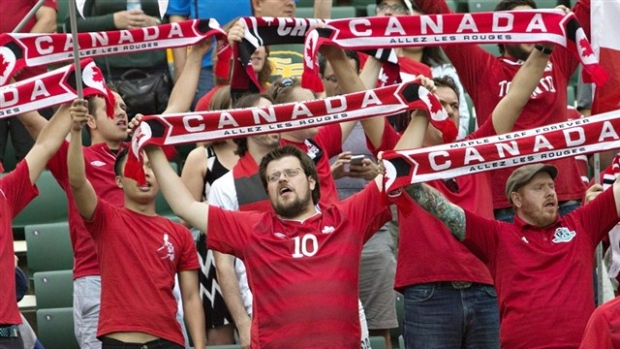 AMMAN, Jordan — Canada is out of the FIFA under-17 women's World Cup after a 2-0 loss to Venezuela on Friday.
The Canadians hit the crossbar twice and held 57 per cent of possession, but struggled to contain young star Deyna Castellanos, who scored one goal and set up another.
Castellanos' game-winner, a blistering strike from the top of the box, earned her the top all-time FIFA U-17 women's World Cup goal-scoring title with nine. Yerliane Moreno banged home a rebound for Venezuela's second goal.
"We're pretty disappointed right now, but we knew it was going to be a difficult game," said Canada's coach Bev Humphries-Priestman. "The key thing for us is that this is really only the start of these players' journey towards the women's national team and that's important to remember.
"There are some Canadian players at this tournament that really showed what they can bring to our system and now we are looking forward to the future. The hurt that the players feel right now will only drive them to be better and that is what we are concentrating on — the long term future of Canada's women's program."
Canada is the only team from CONCACAF to have qualified for every U-17 women's World Cup.