Canada names Hunter head coach for WJC
Tim Hunter will serve as Team Canada's head coach for the 2019 IIHF World Junior Championship, Hockey Canada announced Tuesday. Hunter served as assistant coach for Canada at each of the past two world junior tournaments.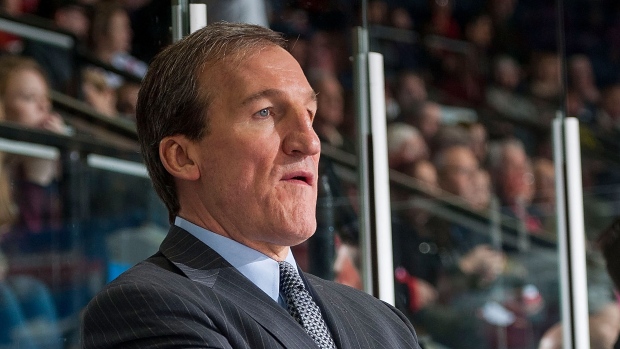 CALGARY — Tim Hunter is moving up the coaching ranks with the Canadian national junior hockey team.
After serving as an assistant coach for the past two seasons, Hunter has been named the head coach for the 2018-19 team. The Calgary native will guide Team Canada at the world junior championship in Vancouver and Victoria in December and January.
"To be in a position to have familiarity in our coaching staff with Tim Hunter gives us the opportunity to again compete for a gold medal," said Hockey Canada's senior vice-president Scott Salmond. "All three assistant coaches have also had prior experience working within our Program of Excellence at various levels. Their experience and knowledge will help our players succeed in this prestigious international tournament."
The head coach of the WHL's Moose Jaw Warriors, Hunter was part of a Canadian staff that won gold at the world junior in Buffalo last January.
The 57-year-old Hunter will be joined by assistant coaches Marc-Andre Dumont of the Cape Breton Screaming Eagles, Jim Hulton of the Charlottetown Islanders and Brent Kisio of the Lethbridge Hurricanes this year.
Hunter led the Warriors to a regular-season title in his fourth year behind the bench in Moose Jaw this past season. Prior to joining the Warriors, he was an assistant coach in the NHL with the Toronto Maple Leafs, San Jose Sharks and Washington Capitals.
Hunter played 815 NHL games over 16 seasons.