Canadian men's soccer team aiming to end more than 30 years of hurt
Tuesday night's match in Toronto offers John Herdman's team a chance to put an end to the same old tune against the U.S., Kristian Jack writes.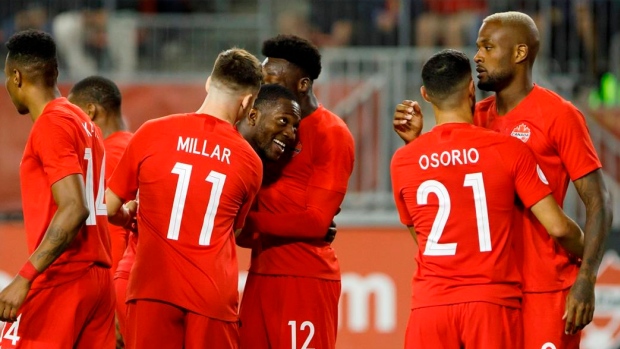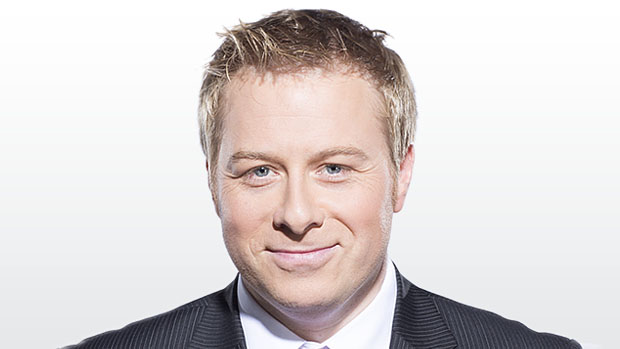 Back in 1996, the Football Association in England approached Ian Broudie, singer and guitarist of the band Lightning Seeds, to make a song for the home nation's European Championships campaign.
Broudie reluctantly agreed, and after comedians David Baddiel and Frank Skinner joined him the song the world now knows as Football's Coming Home was born.
It remains very much alive today. Football of course did come home for that country during the tournament, but the one line that was sung most passionately that year, and ultimately needed to be changed for future versions, was in reference to the gap between successes at a major tournament.
Thirty years of hurt.
John Herdman was just 20 at the time and lived Euro 96 as a young man growing up in the football heartbeat of the North East of England.
Now the head coach of Canada's men's national team, Herdman is focused on ending another winless run.
"It's a 30-year hiatus," he said, avoiding using the word hurt.
Herdman is referring to the last time Canada defeated the U.S. It happened in a 1985 friendly in Vancouver, which is actually 34 years ago – a run of 17 games since Canada last beat their rivals to the south. You have to go back to 1980 for the last time Canada won this matchup in a competitive game.
"It's clear to the group that it isn't their history, it's only what is ahead of us now," Herdman said. "It is a talented group, but there have been other talented groups that have played against the U.S."
So what makes this one so different?
"The mindset is very clear and we've got a mission and that is to take this group to the World Cup in 2022," Herdman said. "With the U.S. there is a rivalry there, and that's great, but they are standing in the way of getting there for this group."
Herdman is cleverly motivating his group for something much bigger than this game. Tuesday night's match offers Canada an opportunity to not only end a long winless run against a rival but also get vital points in League A of the Concacaf Nations League that can help them move up in world rankings and become one of the top six countries in the region. Crucially, this would place them in the Hexagonal Qualifying Round for the 2022 World Cup rather than having to go through a gruelling lower-seeded route where they would need to play and advance through 14 matches before an intercontinental playoff with a team from another region to make it to Qatar.
For a nation that has lacked important, competitive matches for far too long, this is the exact reason why the Nations League was created and gives Herdman and the rest of Canada an opportunity to test the team when the stakes are high.
Herdman feels his players are ready.
"It will come down to the will to get the job done," he said. "They have the belief. They think they have the talent to get the job done. Canada has always wanted to beat the USA and I think it will come down to who wants it more. I think our boys will leave it all out there and there is nothing better than a football match like that, when it is all on the field."
Canada might have a chance should the difference in the result come down to who wants it more. Comfortable as a powerhouse in this region it's clear this game doesn't mean as much for the U.S. but it's still a game everyone there believes they should win.
That confidence comes despite an external lack of positivity following Gregg Berhalter's team around at the moment. Last week, much of the coverage on the side focused on the two-year anniversary of the team not qualifying for the 2018 World Cup. In truth, this program is nowhere near clear of the scars that came from their divorce from other established soccer powers and no matter how they perform on Tuesday that will remain.
Former boss Jürgen Klinsmann is adamant that they shouldn't even be playing this match as it gives USA Soccer no chance to improve.
"It's a waste of time, I'm telling you," Klinsmann said in an interview with ESPN when asked about the Nations League. "It's a waste of time because you that need [that competition] as a country. I mean, talking about Mexico, everyone is hoping for the fifth game in the World Cup. You're not reaching that fifth game in the World Cup if you play the teams you are playing now in the Nations League in CONCACAF. You are not.
"Because you need to play Argentina, Brazil, Germany, Holland and England. That is your competition. And when you have an opening for a national team window and you can maybe make one or two friendly games, you need to play Argentina or Germany and not a CONCACAF team."
Jason Davis, one of the most established members of the media when it comes to covering soccer in the United States, hosts a daily three-hour talk show on Sirius XM. Recently he opened up discussion about this match saying: "Is there any real threat from Canada? Should we be worried? I feel as though I'm not giving Canada enough credit, but at the same time, it's Canada. I don't want to believe that the United States has fallen so far that we should be really worried about the U.S. men's national team playing Canada."
Klinsmann and Davis are right to question Canada, a team that, until now, was never on the radar of U.S. Soccer. Although Canada is clearly improving, it's also a team with emerging stars in attacking areas and a lack of them defensively. Most people with any connection to U.S. Soccer look down on them.
However, just how high they are standing is up for debate. This is a U.S. team that has played 40 competitive games since the 2014 World Cup and, remarkably, only eight of them have been away from home. Hosting Gold Cups and even a Copa America on home soil may have been good for some people's pockets, but it hasn't exactly made the team battle-hardened.
If they win on Tuesday night in Toronto it will be just the second time since the World Cup in Brazil that they have won a competitive game away from home. Back in September of 2016 they won 6-0 at St. Vincent and the Grenadines.
Klinsmann believes the team won't get better unless they play powerhouses around the globe, but a 2018 World Cup qualifying campaign that began under his leadership ended in a disaster because they failed to win any of their five away games in the Hexagonal Round of this very region.
It should be refreshing for their young core to have an opportunity test themselves in a competitive match on the road and control a game they are expected to win.
For a change football is no longer coming home for them. This is Canada's turn with years of hurt behind them, hoping to put an end to the same old tune against the U.S.