CFL taking wait-and-see approach on legal cannabis
The CFL has had multiple meaningful discussions about potential business relationships with cannabis companies over the past few months, David Naylor writes, exploring its interest in sponsoring social messaging about safe recreational use and possibly promoting the idea of medicinal cannabis products being a safer alternative to some prescription drugs.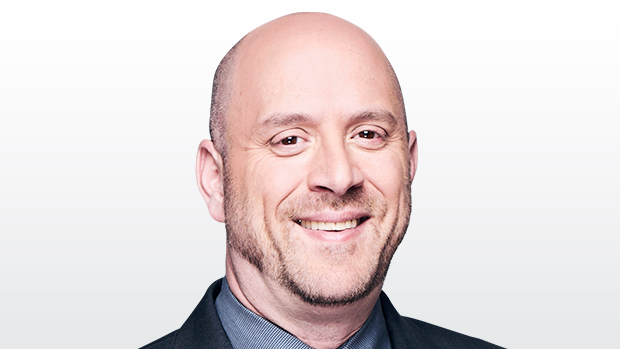 The Canadian Football League today becomes the largest sports league in the world to be operating completely within an environment where cannabis is legal for both recreational and medicinal use.
However, that unique position isn't likely to mean much to the CFL right away – either in terms of potential business opportunities or the ways in which its medical teams handle the ever-present issue of pain management in the sport.
Cannabis may now be legal in Canada, but cannabis companies partnering with sport leagues to promote their products is not.
And while medicinal cannabis for pain management has been legal for years, there is no indication CFL team doctors have ever prescribed it for their players or that they are about to start doing so. (The CFL has asked its team doctors not to speak on the issue.)
None of which, however, prevented the league from having multiple meaningful discussions about potential business relationships with cannabis companies over the past few months, when it was still unclear what restrictions Health Canada would place on advertising and sponsorship.
In fact, in September the Sports Business Journal reported that the CFL had a multi-year, low-seven-figure-per-year deal for a CFL sponsorship from Aphria, a Canadian cannabis producer that has a market cap of more than $2.7 billion U.S.
But that deal isn't happening, nor is any other – at least for the time being.
Health Canada regulations make it "prohibited to display, refer to or otherwise use … a brand element of cannabis, of a cannabis accessory or of a service related to cannabis ... directly or indirectly in a promotion that is used in the sponsorship of a person, entity, event, activity or facility."
Under the legislation that goes into effect today, Health Canada bans cannabis promotion related to naming of facilities or signage "if the facility is used for a sports or cultural event or activity."
"The restrictions are so strong that it was hard for the league to deliver anything meaningful," said a source close to the cannabis industry. "I think a deal is inevitable at some point, but not right out of the hop. Right now there isn't enough substance to give [a cannabis company] if all you could do is put out a press release saying we have a partnership and we plan to use [medicinal cannabis] with some of our players."
Make no mistake, the CFL was never planning to endorse and promote the use of recreational cannabis the way it and other leagues have partnered with beer companies in the past.
Its interest was in sponsoring social messaging about safe recreational use and possibly promoting the idea of medicinal cannabis products being a safer alternative to some prescription drugs.
Those are ideas the league remains interested in getting behind at some point in the future, understanding that a lot could change within the first few years that cannabis is legal.
"I think those opportunities are not fully defined," said CFL commissioner Randy Ambrosie. "In fact, there is still not absolute clarity at Health Canada about what they will allow … We're waiting to see and that will allow us to see what path and doors may be open to us.
"We could speculate and we have thought about the role we could play in a positive way … We have a bias on the medicinal side and social messaging."
Rod Elliot, senior vice-president at Global Public Affairs and operator of Canada's largest cannabis lobbying practice, agrees Health Canada's tough stand on cannabis advertising and sponsorship could soften over time, moving it away from a tobacco model and closer to regulations that exist for alcohol advertising.
"It would have made sense for a cannabis company to partner with a sports league on corporate and social responsibility messaging," said Elliot. "For example, they could partner with a sports league and put up messaging in the third quarter that says, 'Do not drive high.'
"As cannabis moves away from just smoking joints to multi-national beverage companies creating cannabis-infused drinks, I think Health Canada will loosen up some of those sponsorship regulations. So while the opportunity may not exist now, in a few years, who knows?"
Added a source close to the cannabis industry, "If I'm the government I would phase in what you could do with advertising over time as [cannabis] becomes more acceptable."
One thing that could potentially interfere with a cannabis partnership for the CFL is that its team doctors don't prescribe medicinal cannabis and are apparently skeptical about its applications.
"Right now I don't think we've arrived at an understanding of one position," said Ambrosie.
The issue of CFL doctors not prescribing medicinal cannabis for players could become a bigger headache for the league than the players, since a potential sponsor might be unhappy about partnering with a league that doesn't stand behind the medicinal use of its product.
Clarifying just what exactly CFL team doctors believe or don't believe about medicinal cannabis was made difficult in September when the league sent a memo to teams asking that none of their staff or those working with its teams, such as doctors, address questions about cannabis. It also asked that all such inquires be addressed through the league's communication department.
Ambrosie said the need to answer questions surrounding medicinal cannabis could lead to the league establishing a new position to help establish clarity around such issues.
"One of the questions is whether there is a need for a chief medical officer for the league who can really take that role to be the conduit through which all circumstances of medical issues can flow," he said.
CFL players, meanwhile, are free to pursue medicinal cannabis solutions on their own, because it isn't a banned substance under the league's drug-testing program. That stands in stark contrast to the lobbying happening in the National Football League, where cannabis is a banned substance and players who use it for any reason can be suspended.
The CFL Players Association, meanwhile, believes there is merit to the league exploring potential uses for medicinal cannabis.
"There is a lot of research being done, however the medicinal side still remains in its infancy," said CFLPA executive director Brian Ramsay. "We are interested to learn what benefits may be available and to potentially replace other medicines ­– like opioids – for pain management. From a players' perspective, there is an interest in seeing if that is an option as we continue to look for ways to care for our membership."
Ahead of the curve
Throughout the years in which cannabis has been an illegal substance in Canada, there have been areas in our culture where its use has been widely tolerated.
One of those is in the Canadian Football League.
In a sport with so much mental stress and physical pain, where young men in their 20s and 30s have a lot of downtime, consuming cannabis has been almost as much a part of CFL culture as the rouge.
"Especially as a CFL player where you're done by 2 p.m. or so," one recently retired player told TSN. "So you have a long day and a lot of guys workout, smoke up and rest and sleep … that can be both recreational and medicinal.
"For me, when I was using it, I was able to relax and sleep and not stress."
There is undoubtedly a strong recreational component to the consumption of cannabis by CFL players, as in society at large, with stories of players killing time at home smoking and playing video games and of road trips where hotel hallways are spiced by the odour.
But many cite its benefits in helping handle the rigours of the sport, be it sleep interrupted by travel, adrenaline and pain, or, for some, even improving concentration when it comes to studying film or playbooks.
"After games you're wired and going a million miles an hour. You have no appetite and you can't sleep," said a former player. "For a lot of players it has a positive effect, as opposed to popping pills that can really mess you up."
What percentage of current CFL players consume cannabis? Estimates vary, but it's hard to find anyone who pins the number at less than 50 per cent.
That explains why a lot of players became very nervous when the league began openly discussing implementing its first drug-testing program about a decade ago. They weren't afraid of testing for performance-enhancing drugs. It was all about cannabis.
"That was always the point of emphasis for the players – that the league never be allowed to test for marijuana," recalls one former player. "The conversation around the room was passionate that it be left off the list."
The players got their wish.
As former CFL commissioner Mark Cohon recalls, the league's brain trust didn't see the point of testing for something that didn't give players a competitive advantage on the field.
"What we were aiming for were performance-enhancing drugs," recalls Cohon. "Drugs that when two linemen were lined up against each other, one would have an advantage. And when we thought about that, marijuana wasn't part of that landscape."
But it was also understood by many around the league that random testing for cannabis, a drug that is slow to leave the system, might leave the league in an embarrassing position.
"I'm joking when I say this, but if they started testing in the CFL for marijuana, I think me and a few other guys would have to go back and play," said former CFL receiver and current TSN analyst Milt Stegall, who does not use cannabis.
"I remember when towards the end of my career they were looking at drug testing and players said, 'As long as they don't test for marijuana.' That's what they were concerned about."
The lack of testing hasn't meant players could avoid trouble for it altogether, such as when Duron Carter, one of the league's most recognizable faces, was charged twice in the past year for possessing cannabis in airports.
The league opted not to address either of his transgressions, the first of which has already ended with a conditional discharge with the second set to go to trial on Dec. 3, roughly six weeks after cannabis becomes legal.
Despite legalization in Canada, players are likely to remain cautious about publicly discussing cannabis use for fear of creating issues for themselves at the U.S. border, or hurting their chances to coach at the American collegiate level.
"I tell my guys not to discuss it publicly because of the border issue," said one player agent.
The CFL's acceptance of cannabis sets it apart from the National Football League. Though positive tests for cannabis in the NFL are considered easy to avoid because players know when they're likely to be tested, the fact that CFL players could use cannabis with no threat of a suspension became part of the attractiveness of playing in Canada. It may become more so now with legalization.
"For a small percentage it's a true factor with certain players," said former CFL head coach and general manager and current TSN analyst Jim Barker. "I don't think players are saying, 'We can go up there and smoke weed,' but I do think there are players that look at it as a positive for the league. Some players believe that's a bonus to their careers because of the health benefits. You can debate whether that is the case, but there is a growing group of players who believe it's important to being able to play week to week."
So while Oct. 17 will mean a new era in many segments of Canadian society, this is one area of our culture in which the CFL has been ahead of its time.
Alumni Association taking a more aggressive approach
While the CFL may be treading cautiously into the world of legal cannabis, the CFL Alumni Association is taking a more aggressive approach to the medicinal side of that world.
This past spring, the CFLAA announced it was partnering with Canadian licensed cannabis producer MedReleaf, asking its members to volunteer to participate in a study on the effectiveness of medical cannabis products. In July it revealed it had created a cannabis advisory board chaired by former Nova Scotia premier Darrell Dexter.
"We had been asked a number of times over the last few years about our level of interest in working with a cannabis company, but we really weren't interested in any discussions until it became legal," said CFL Alumni Association executive director Leo Ezerins. "We met with MedReleaf and talked about a number of different things and settled on the idea of a medical cannabis observational study."
Results of the study, already underway, will be published by Bio Pharma, a Toronto-based contract research organization.
"The challenge for the medical community is that there is not a lot of clinical information for it to engage in, so it seemed like a good thing for our membership to be involved with," Ezerins said.
Among those players who've volunteered to be part of the study is longtime Edmonton Eskimo Hector Pothier, now an elementary school principal in Alberta. Pothier is dealing with pain from arthritis in his hip and back and a hernia on his right side, and is concerned about the addictive qualities of prescription painkillers.
"I've never had a worry about the stigma around [medicinal cannabis]," said Pothier. "This is medical and so I'm not looking to get high here. I'm looking to get relief from pain. I know one fellow who said it's made a huge difference in his life and that's what I'm hoping for."
Ezerins said the alumni association had been observing the evolution of cannabis-based products as they relate to pain management, including the use of products that contain only cannabidiol, or CBD, a non-psychoactive ingredient in cannabis.
They've also been paying attention to the many retired NFL players who've come out in support of medicinal cannabis, citing its benefits for everything from anxiety, to pain relief, to helping players deal with the after-effects of head trauma suffered in the game.
"It's an opportunity for us and our membership to get an understanding of what's going on," said Ezerins. "There's nothing better than to get engaged to figure it out rather than looking from afar and wondering."