CFL Fantasy: Value picks for divisional semifinals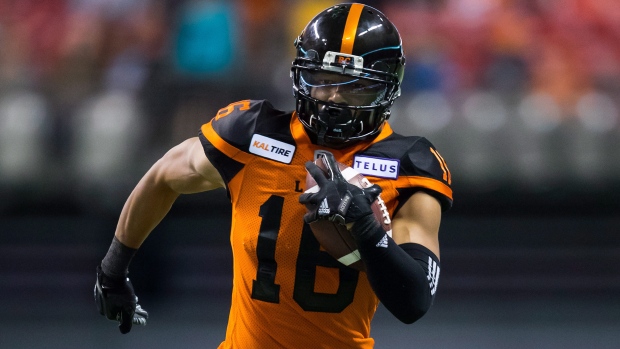 It's the first week of the CFL playoffs and that means it's crunch time for the fantasy football season. TSN's Derek Taylor and Chris Schultz reveal their best values picks for this weekend's divisional semi-final round.
---
East Value Picks
Taylor: Guys like Jeremiah Masoli, Alex Green, they eat up a ton of your $30,000 salary cap so value is incredibly important this week and you think you've identified one field wide-receiver for the Hamilton Ti-Cats?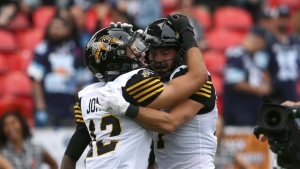 Schultz: Mike Jones ($5,360). I think Mike Jones has an opportunity to have a very good game. Everybody knows that the element of the game, Jeremiah Masoli to Luke Tasker, they're the best combination in the CFL quarterback-to-receiver. Well B.C. knows that and I think they're gonna make a premeditated effort to limit the success of Tasker. So where is Plan B? I do think it's Mike Jones—six catches, 189 yards, and two touchdowns in the two games against the B.C. Lions. He's good at the 50/50 ball and I do think early in the game, Jeremiah's gonna go for some long distance home run passes and I think Mike Jones could be a big-time player in their game right there at Tim Hortons Field.
Season Stats: 18 GP / 49 REC / 841 YDS / 3 TD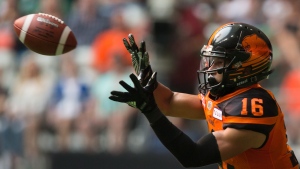 Taylor: Mine is from the other offence in this game. Bryan Burnham ($6,000) is gonna get his points, right? DeVier Posey ($5,790) runs most of his routes in 'Delvin Breaux country' so I just couldn't pay for him. Ricky Collins Jr.($3,190), put him far away from 'Breaux country'. I need something because you gotta find spots somewhere so Collins, at that value, could end up with a touchdown. I don't see B.C. wins this game but five or six catches from Ricky Collins Jr. is not out of the mark because Posey to me, unless they get him away from that boundary side, is in a whole lot of trouble. And then we each have a pick from the West semi-final as well.
Season Stats: 17 GP / 60 REC / 611 YDS / 2 TD
West Value Picks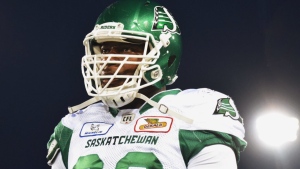 Schultz: Mine is the Saskatchewan Roughriders defense ($5,440). I know they're expensive but I think they could be magnificently productive. When you look at what they've accomplished, they've had previous success in forcing turnovers against Matt Nichols. They know the unpredictability of Chris Streveler as a situational quarterback. They have the two best pass rushing defensive ends in Willie Jefferson and also (Charleston) Hughes. They are loud, aggressive, and fast as a group of twelve getting to the ball. Defensive intensity is a determining factor in the semis. Both of the Hamilton Ti-Cats and the Saskatchewan Roughriders. I think it would be good to invest in the Rider defence.
Season Stats: 21 INT / 45 QS / 3 TD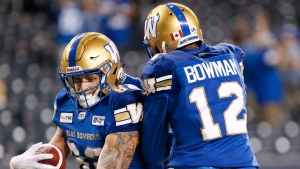 Taylor: The Banjo Bowl, they had two 90-plus yard returns for touchdowns which would be great for you this week. I'm going for the Winnipeg Blue Bombers offence and stay with me on this one—Drew Wolitarsky ($4,352). In the last two games against Saskatchewan he's had 18 targets by my count. That is an enormous number, no other Bomber had more than 11. How did he get those targets? He was covered by Mike Edem and Cameron Judge for the most part and to me, that is where the value is because Weston Dressler and Darvin Adams, that's now gonna be Ed Gainey and Nick Marshall which means better coverage players than what Wolitarsky will see. Perhaps that's what the Bombers identified that game or perhaps it was them pulling 18 targets out of their bottom. I don't really know but I think Wolitarsky is a guy who could pull of a couple of big plays. One touchdown...
Season Stats: 18 GP / 45 REC / 650 YDS / 5 TD
Schultz: So 18 targets, and how many catches out of those targets?
Taylor: I'm gonna go with 10 or 11 which is fantastic from a fantasy perspective since you can get him for $4,300. I think they shut down Harris and I think they work that boundary side. So for the Bombers' offence, it's Wolitarsky time in the semi-final.