CFL on TSN Pre-Season provides fans with exclusive live coverage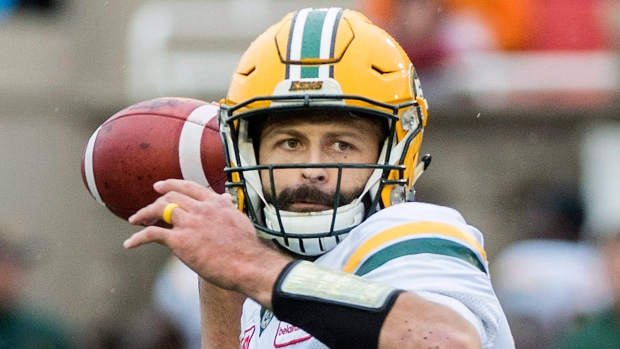 TORONTO (May 17, 2018) – Free agency and the 2018 CFL Draft have come and gone; now it's time to put the CFL's new-look rosters to the test: CFL on TSN gets fans ready for the start of the regular season on Thursday, June 14 with live coverage of four pre-season games.
TSN, the exclusive broadcaster of the CFL, begins its pre-season coverage with a divisional matchup featuring the Edmonton Eskimos and the visiting Saskatchewan Roughriders on Sunday, May 27 at 5 pm et/2pm pt on TSN.
The CFL on TSN pre-season broadcast schedule is as follows:
Sunday, May 27 – Saskatchewan at Edmonton at 5pm et/2pm pt on TSN
Thursday, May 31 – Montreal at Ottawa at 7:30pm et/4:30pm pt on TSN and TSN4K
Friday, June 1 – Toronto at Hamilton at 7:30pm et/4:30pm pt on TSN
Friday, June 8 – Winnipeg at BC at 10:30pm et/7:30pm pt on TSN
Exclusive coverage of the CFL on TSN pre-season is also available to TSN subscribers for live streaming and on-demand viewing via TSN.ca/Live and the TSN GO app.