CFL, TSN and RDS extend broadcast agreement through 2021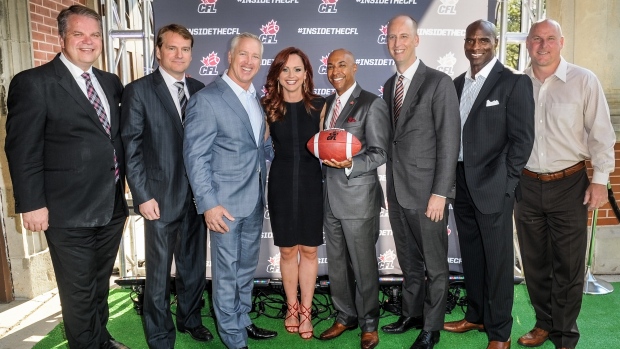 The Canadian Football League (CFL) and Bell Media's TSN and RDS announced today they have extended their long-term, successful partnership through to 2021.
As part of the extension, TSN and RDS continue to hold exclusive media rights to all CFL games, including pre-season, regular season, playoffs, and the iconic celebration of Canadian sports that is the Grey Cup. In addition to broadcast and digital rights, the deal features exclusive radio rights to the Grey Cup for Bell Media's Grey Cup Radio Network.
"The CFL's partnership with TSN and RDS has been central to our growth and momentum and we look forward to working together to reach new and even bigger audiences," said Jeffrey L. Orridge, Commissioner of the Canadian Football League.
"The CFL continues to rank as one of Canada's leading sports properties," said Phil King, President - CTV, Sports, and Entertainment Programming. "With many new stadiums opening across the league and a new era beginning in Toronto, this is truly an exciting time for the CFL. We are thrilled to extend our partnership and to continue to shine the spotlight on this beloved Canadian sports institution for years to come."
TSN has been broadcasting CFL games since 1986 and RDS has been a CFL broadcaster since 1989. In 2008, TSN and RDS became the exclusive broadcasters of the CFL and the Grey Cup. Since that time, the networks have established new audience records for CFL broadcasts.
TSN and RDS's current agreement with the CFL was scheduled to expire at the end of the 2018 season.