Chivas protest directors, still focused on TFC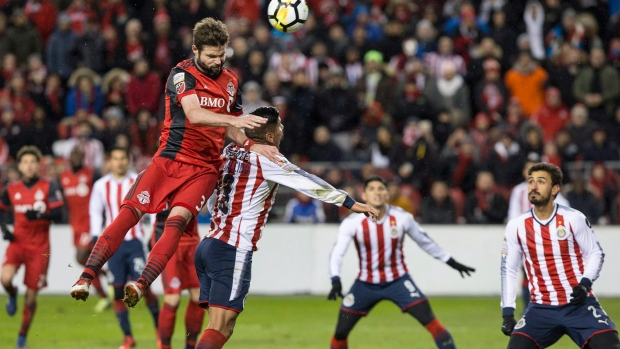 Players for the Mexican club Chivas took part in a group protest against the club's directors over the weekend, but sent a message that they remain focused on defeating the Toronto FC in the CONCACAF Champions League final.
Twenty-one members of the Guadalajara posted the same photo of the group to social media with the matching caption #DirectivaCumplanSuParte, which translates to "Directors fulfill your part."
Along with the hashtag, though, players sent identical messages that they will be looking to defeat TFC, who they enter Tuesday's second leg with a 2-1 lead over.
"Wednesday is for us, the badge and you, the best fans," the players wrote, as translated by ESPN. "We want another title!"
"Fans and players are united! We are Chivas!"
Mexican outlets reported earlier this month that the Chivas players were upset over not receiving their bonus payments for winning the 2017 Clausura Liga MX and Copa MX. Each player was due a $165,000 bonus, which reportedly was not paid out.
ESPN Mexico reports the players met with the club directors on Saturday, but posted the message to social media when they went unsatisfied by the result.
The second leg of the CONCACAF Champions League final is set for Wednesday at 9:30pm et/6:30pm pt. at Estadio Chivas. You can watch it live on TSN2.