Clint Irwin is TFC's most important new recruit
Toronto FC to will need their new goalkeeper to carry them at times this season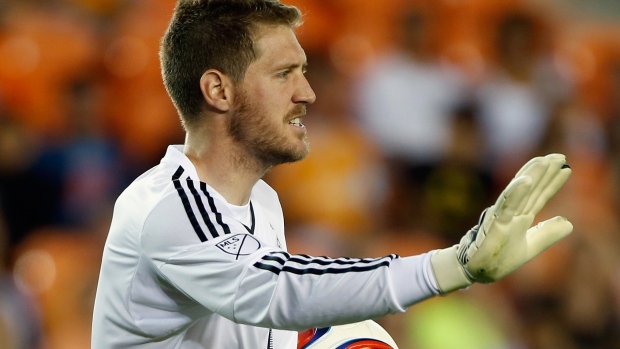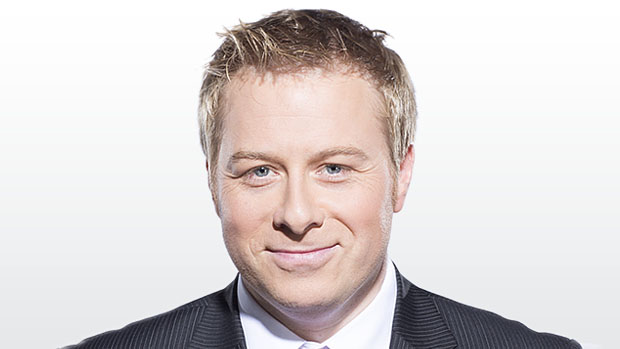 Toronto FC's weak spots were identified long before last season ended in Montreal.
They spent much of the winter signing players with MLS experience, completing most of their postseason shopping before Christmas, with only one key area left to fill. This month's trade with Colorado to bring in goalkeeper Clint Irwin was billed as the last piece of the puzzle. Time will tell if that puzzle is indeed now complete, but there is no time needed to determine what an enormous piece of the puzzle the acquisition has to be.
Greg Vanney's side may have made the playoffs for the first time last season, but they conceded a league-high 58 goals in doing so. It was not only the most goals conceded in 2015, but also the most conceded by any team to ever make the MLS playoffs.
Issues along the back four weren't corrected all season. By the time the club had completed 34 league games they had sent out 18 different combinations in defence; the most frequent back four starting just six games together. Clearly, the back four weren't good enough, but in vital areas around them — in front with the imbalance in midfield and particularly behind in goal — they were given very little support and nurturing to help them improve.
The club's decision to go with Joe Bendik and Chris Konopka in net for the 2015 season proved to be a mistake as both failed to reach the standards required at the position. Often low on confidence, the defenders looked anxious protecting a vulnerable goalkeeper. Despite having genuine difference makers going forward, the back five consistently dug holes the team struggled to climb out of, conceding the opening goal 22 times.
Defenders know the value of a top goalkeeper. Former TFC skipper Steven Caldwell, while sitting with us on a Premier League broadcast this season, said, "You can feel a top keeper breathing behind you. Talking, coaching you on what he sees. You constantly know where he is. If a keeper is insecure, lacking confidence it affects the whole backline."
Enter Irwin, without question Toronto FC's most important new recruit. Much of the club's nine-year life has been spent flitting between mediocre and abysmal and they have been rarely much different in goal. A brilliant goalkeeper can consistently win a team points, command a penalty box and spread assurance throughout the team. No side can have a strong spine without one.
"One of the stupidities amongst football directors has been their failure to appreciate the value of the goalkeeper. Even today, some find it hard to believe the goalkeeper should be paid as much as the full back. A good goalkeeper can save you 18 points a season….it can mean the difference between winning a title or missing out."
They are the words of one of the greatest ever managers, Brian Clough, back in 1994. More than two decades later, it is still very much on point.
When teams suffer a dip in form, during a game or a season, elite goalkeepers can consistently take points from their opponent when you need them the most.
This hasn't been happening at Toronto FC, no matter which test you measure their past goalkeepers against. In 2015, they failed the eye test, consistently not making key saves at key times. They also failed the statistics test against the expected goals metric.
It was Julio Cesar who showed how elite keepers can win games in his very first appearance for the club in 2014. No one remembers Toronto FC's win in Seattle for what he did that day, but, up 2-1 and on the ropes, he faced another home attack late in the game. When a pass by Obafemi Martins took out four defenders to place Kenny Cooper through on goal the Brazilian's reactions to quickly come off the line, close down the angle and not foul was absolutely immense.
The club has had no one close to a goalkeeper of that standard. Expecting Irwin to play like a Champions League star is unfair, but as the club look to reach a level where they are consistently MLS Cup contenders he will have to be far superior to anyone else who has put on the gloves for this side.
This football club is now a genuine super power in MLS in every department aside from on the pitch. The commitment from ownership to construct a genuine contender cannot be questioned. The rest is now up to those whose responsibility it is to build and put out a competitive side. Drew Moor, who played with Irwin in Colorado before moving to Toronto with him this winter, thinks they have the right number one.
"He's as reliable as they come," the defender told TSN. "I have been with him now for the last three seasons. He has that attitude that he has something to prove. The start to his professional career was not as bright as some people's and he has worked extremely hard to get where he is. He's very competitive and dedicated and to have someone reliable like that, that talks, is a good shot stopper – its huge. I can think of seasons when you couldn't rely on your keeper as well and if you are worrying about what's going on behind you then you won't concentrate on what's in front of you. He's going to be a very good signing."
Five years ago, Irwin, 26, played in the USL in stadiums like Lamport and Centennial, just miles away from BMO Field. It has been a remarkable journey for a goalkeeper now trusted to be the netminder for one of MLS's biggest teams. It is a responsibility he doesn't shy away from.
"I'm really excited. In Colorado we took note of where the league was going. You can see what Toronto is doing," he said. "I made the playoffs in 2013 and got a taste of that. Expectations here aren't just making the playoffs – it's, 'Where can we take this club?' That's the exciting bit."
For the club to truly shoot for the stars it will need consistent performances from Irwin, who believes the biggest part of his improvement in recent years has come simply from playing more.
"A lot of areas improve with experience; game management, presence, how you communicate out there," he said. "It was tough for a young goalkeeper when you come in because you have a lot of adrenaline and you want to do things quickly, but you need to manage the game in a way that means it's less work for yourself by organizing them further up the pitch."
Irwin talks a lot about the psychological aspect of the position. That will please the club's upper management, who have struggled in the past with players in that position.
"All goalkeepers make mistakes. Top-class keepers even make mistakes. It's part of the game and people are quick to crush guys, but mistakes happen and it doesn't make them a bad player – its how you respond to that, your mental makeup, and then you just have to get back on the horse," says Irwin who lists Edwin van der Sar as one of his favourite goalkeepers of all-time.
Not unlike Irwin now, the Dutchman arrived at Manchester United in 2005 at a time when the club had to get better in goal after years of inconsistency.
Defender Gary Neville recalled in his Telegraph column: "When Van der Sar came in, we felt we were back in the (Peter) Schmeichel mode of unquestioned dominance
With set-pieces, Peter and Edwin didn't just concentrate on their own jobs. They manhandled you into your position as well. They made it their responsibility to know every player's job at a set-piece because they knew a corner or free-kick was a moment of vulnerability. They performed an incredible leadership role. A top keeper can carry a team, hold their fate in his hands."
For Toronto FC to reach the point of unquestioned dominance they will need their new goalkeeper to carry them at times this season. Their fate was placed in the wrong set of hands in 2015. The team can't afford for that to happen in 2016.