Cut by Bucs, LB Knox Jr. returns to Riders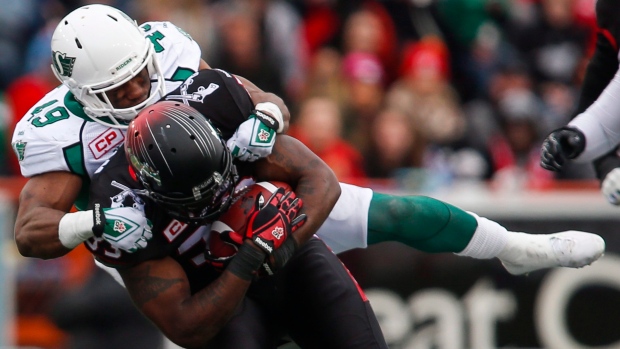 Jeff Knox Jr. is back with the Saskatchewan Roughriders.
The 25-year-old linebacker has re-signed with the club after being cut by the Tampa Bay Buccaneers.
A native of Pittsburgh, Knox Jr. appeared in 17 games for the Roughriders last season, recording 65 defensive tackles and adding 20 tackles on special teams.
As a rookie in 2015, Knox Jr. set the Riders' single-season record with 114 defensive tackles and was named the club's Most Outstanding Player, Most Outstanding Rookie and Most Outstanding Defensive Player.
Undrafted out of California, Knox had signed with the Buccaneers in January after being granted his release from the Riders and appeared in three preseason contests with the club.