Duthie: Canadian Varga enjoying dream season at Yale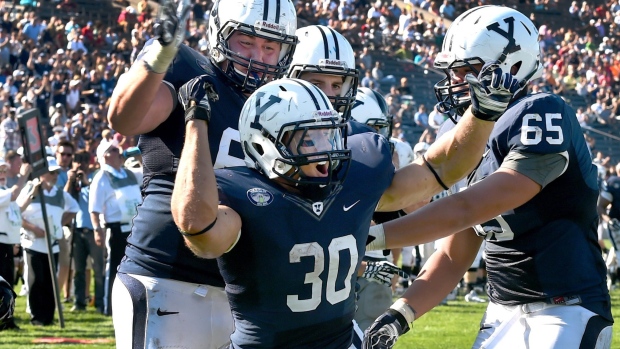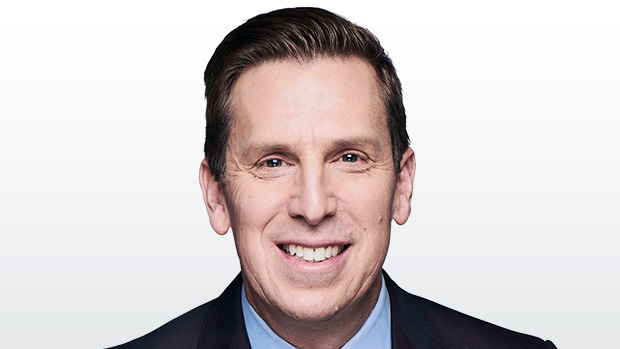 Tyler Varga makes me sick. As in Male Envy Nausea (M.E.N, I believe, is the short form in the medical journals).
Twenty-one, good looking, speaks three languages (English, French, Swedish), goes to Yale, where former Presidents drop by for alumni events ("We see the secret service guys and the black SUVs every few weeks and know one of them is here"), has a 3.7 Grade Point Average, follows around surgeons in his spare time as he plans to be an Orthopedist someday. Varga's life is one really impressive run-on sentence.
Oh, and there's one other little thing. The Kitchener, Ontario native is having one of the best football seasons Yale has ever seen. And Yale has seen a few, seeing that football was basically invented there in the 1870s.
How's this for the first seven games of Varga's senior season: 18 touchdowns, including two 5-TD games, and 995 yards rushing. With three games left, he has a chance to break the all-time single season rushing record (1,375 yards) at one of American's most historic football programs. And this is likely just the beginning.
"Without any question, he will play on Sundays," says Yale head coach Tony Reno, when asked about Varga's NFL potential. "He's an incredible talent. He can do all three things. He can run, he can block, and he can catch the football extremely well. To play in the NFL, if you have a checkmark against you in one of those categories, you better be incredibly talented at one or two of the others to make it. But Ty has all three. He could play tailback, he could play fullback, he could play H-back."
And apparently quarterback, if need be. When Yale lost all four QBs to injury in Varga's first year there, he took over against Columbia and ran the option all day to perfection (220 yards rushing - 3TDs - victory). Like I say, nauseating.
Yale has a fine Genetics Faculty, but you don't have to study there to conclude Tyler's parents gave him a big athletic head start. Both Dad John and Mom Hannele are former professional body builders. John played football in high school, and Hannele played high-level rugby and ran track. They raised a nutrition freak whose physique now resembles Cleatus, the football robot in the NFL on FOX animations: 5'11, 234, with a body fat percentage around, oh, -3 percent.*
(*I made that up. I did not go to Yale.)
Varga fell in love with football the traditional way; by being bribed by Pokemon cards.
"His first football experience was flag football when he was 8-9 and I coached the team," says John Varga. "We had a year when we went undefeated and un-scored on. The kids all loved Pokemon so I'd give out Pokemon cards for everything: attendance, sportsmanship, good plays. The kids never missed practice. And Tyler fell in love with football. In fact, most of those kids still play the game."
Pokemon bribery. Rex Ryan should try that with the Jets.
Varga took what he calls an "unorthodox" route to his Ivy League stardom. He played his first year of university football at Western, and was on his way to breaking CIS records when an injury ended his season. His transfer to Yale the next spring shocked Greg Marshall and the Mustangs. Varga says he just couldn't pass up the opportunity.
"When I went to Western, I never intended on transferring. But Yale is one of the best schools in the world. This is where football started. It has one of the best football traditions anywhere. You meet amazing people and make connections that are invaluable to your future. I don't have the words to describe how awesome this has been."
The feeling is mutual.
"As soon as we got pads on him, it was obvious we had something special," says Reno. "A couple of freak injuries cut his first two seasons short. But this season it has all come together. He's a great leader. He eats, sleeps, drinks football and somehow carries a 3.7 GPA. Pretty incredible kid."
The Ivy League doesn't get a lot of attention on ESPN College Gameday, but everyone took notice when Yale upset Army 49-43 in September. It was the Bulldogs first win over a Division 1-A school since they dropped to 1-AA in 1982. Varga ran for 185 yards and five touchdowns, including the OT winner. The victory put Yale back on the SportsCenter (American version) highlights for the first time in forever. "Varga!" replaced "James Franco is teaching here!" as the campus' #1 trending topic.
"That was a huge victory for our team," said Varga. "It's been a long time for our school to get that national recognition... to be up on ESPN with all the analysts talking about us."
Whether Mel Kiper and the NFL Draft analysts will be talking about Varga next spring is another matter. Coach Reno expects he'll be drafted, but there are no guarantees. He'll almost surely be signed by someone if he isn't drafted. And if the NFL doesn't pan out, Varga wouldn't hesitate to come home.
"I would 100 per cent play in the CFL," he says. "I just want to play football.. somewhere... as long as I can."
But for now, it's all about soaking in the last few weeks of a dream season at his dream school.
"There is a picture from the Army game of us in overtime and I've just broken the plane of the goal-line and I'm lying on my back in the end zone, and I'm reaching my hands into the sky and the guys are just about to jump on me. That will be a great memory for the rest of our lives, and a pretty cool snapshot of this season. But we can't dwell on that now. We have three games left. Now we have to finish the deal."