Edmonton, Red Deer to host 2021 Juniors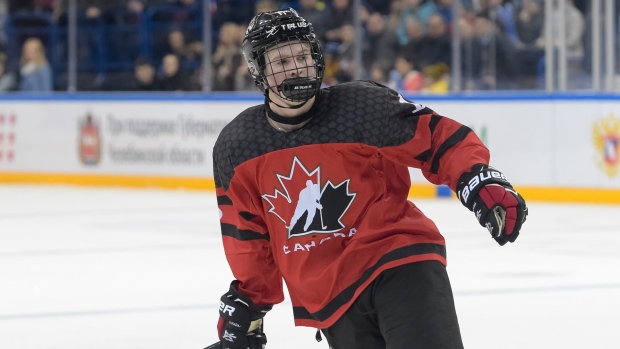 Edmonton and Red Deer, Alta. will host the 2021 IIHF World Junior Championship.
"To return to Alberta is an incredible opportunity for Hockey Canada and the IIHF World Junior Championship," said Scott Smith, president and chief operating officer of Hockey Canada in a statement.
"The province of Alberta and the cities of Edmonton and Red Deer have a history of hosting successful, world-class events, including the 1995 IIHF World Junior Championship in Red Deer, the 2012 edition of the tournament in Edmonton and the 2018 Hlinka Gretzky Cup last summer.
"We are confident in this committee's ability to successfully execute on its vision for the 2021 IIHF World Junior Championship, and we look forward to working with them to ensure we leave a lasting legacy in Alberta and across the country that helps us continue to grow and foster the game from the grassroots to elite levels."
The tournament -- which is being held in Vancouver and Victoria this year -- will take place in the Czech Republic in 2020. Ostrava and Trinec are the two host cities.
The Juniors made their last stop in Edmonton in 2012 with Calgary as a joint host, while Red Deer was a solo host in 1995.
The tournament is held in Canada every other year.