FA appeals against decision not to charge Mourinho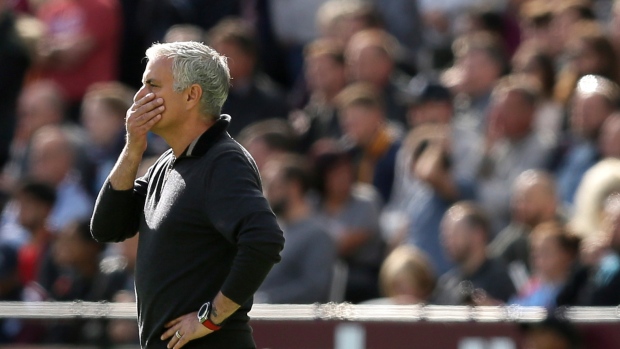 The Football Association will contest a decision to not charge Manchester United manager Jose Mourinho for post-match comments he made after a 3-2 victory against Newcastle on October 6.
The FA contends that after the match, Mourinho swore in Portuguese at a pitchside TV camera. United contested the original charge levy issued by the FA and, though the FA brought in a lip reader to support their case, the three-person panel cleared Mourinho last week.
The FA contested that the Portguese phrase, "vao levar no cu, filhos da puta" translated to "f--- off you sons of b------," United's side countered that, in the context of celebrating Alexis Sanchez's stoppage-time winner, Mourinho's use of the phrase meant, "f--- yeah" or "hell yeah." The panel agreed.
Had he been found guilty, Mourinho would have faced a touchline ban and could still if the FA's appeal is successful.
United meets Juventus in the Champions League on Wednesday before returning to Manchester for a derby encounter on Sunday against league-leading Manchester City at the Etihad.