Fight intensifies over player compensation in Canada's major junior hockey leagues
Quebec considering a new law known as Bill 176 that would change conditions for organized labour in the province, including exempting Quebec-based teams in the QMJHL from having to pay players at least minimum wage.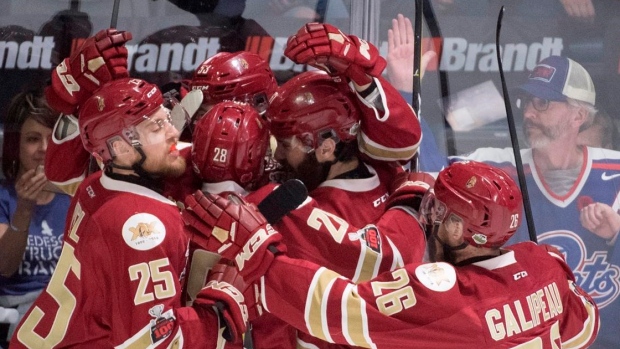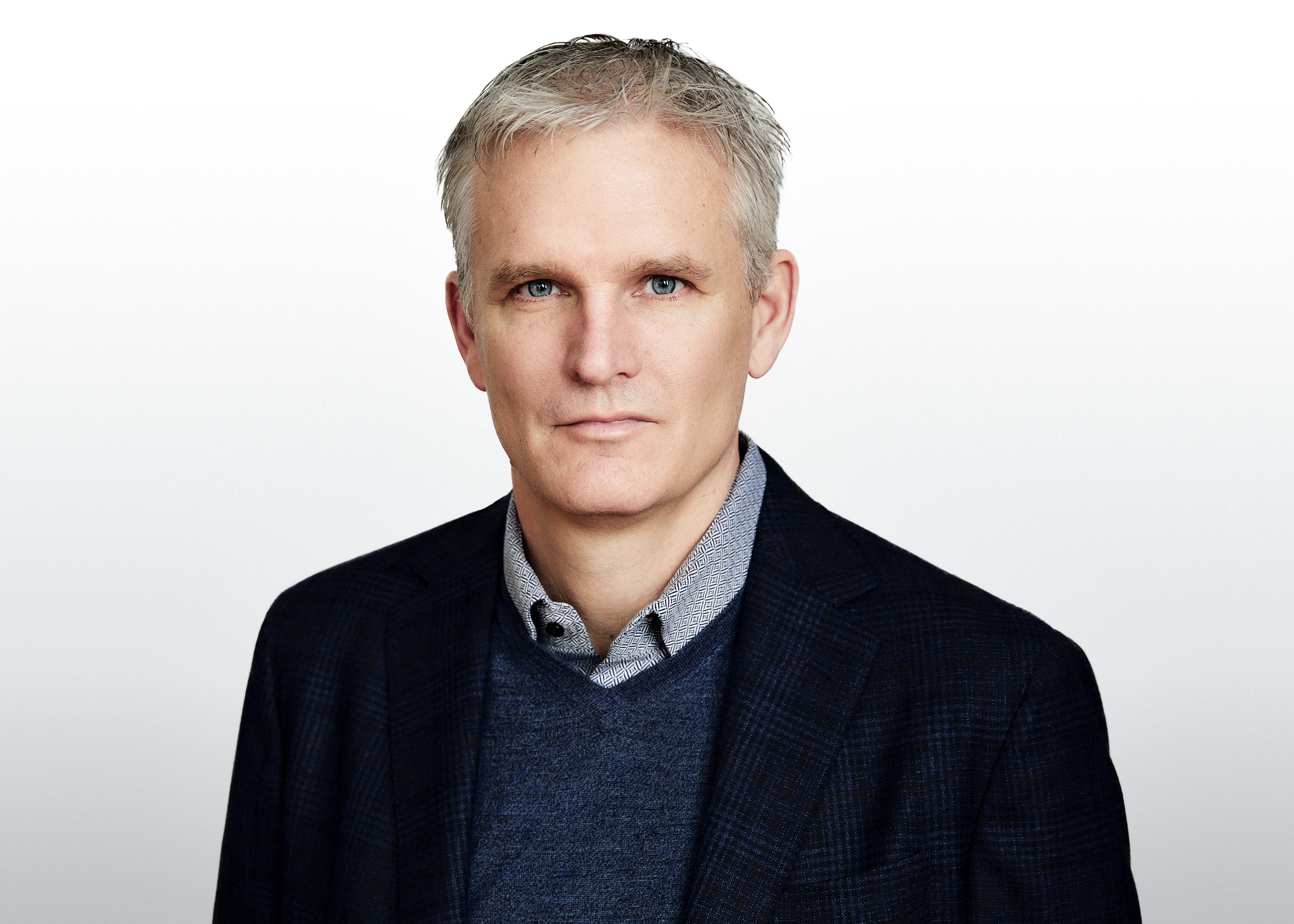 Former Quebec Major Junior Hockey League player Brandon Hynes has testified that the Victoriaville Tigres didn't provide him with time to attend high school when he played for the team and that the franchise later backed out of honouring his educational scholarship.
Hynes, who was 15 when he became the third-overall pick in the 2008 QMJHL entry draft, testified before Quebec's National Assembly on May 29 about his experience in Canadian major junior hockey.
The QMJHL counters that Hynes provided misleading and false testimony and that he didn't meet the league's requirements to remain eligible for scholarship funds.
Quebec is considering a new law known as Bill 176 that would change conditions for organized labour in the province, including exempting Quebec-based teams in the QMJHL from having to pay players at least minimum wage. Several other provinces and U.S. states have passed such legislation in recent years, including Saskatchewan, B.C., Nova Scotia and Washington State.
Hynes was testifying in connection with the aspects of Bill 176 that would impact major junior hockey.
A native of Norris Point, N.L., Hynes spent five years in the QMJHL from 2008-13. In 318 regular-season games with the Tigres, Acadie-Bathurst Titan, and Val d'Or Foreurs, Hynes scored 170 goals and added 163 assists.
"Sometimes we travelled weeks on end on the road," Hynes testified. "On these travel days we did not have to participate in any high school education programs.
"When we had a home game, again, no school on those days. We had to fully focus on hockey. I was an English-speaking player in Quebec. My instructors were able to speak to me in English, but that was not going to get me a high school education. Most days I was left there on my laptop to search how to graduate high school."
Hynes said in a subsequent interview with TSN that after his five years in the QMJHL, he signed with the ECHL's Greenville Road Warriors but by Christmas 2013 had quit the team to enrol at St. Francis Xavier University in Antigonish, N.S.
While Hynes said the Tigres sent the school $1,500 in March 2014 to help cover his costs, he said the team backed out of its promise to cover the balance of his post-secondary tuition.
Hynes' contract with the Tigres, signed Sept. 2, 2008, reads: "University scholarship: The Tigres commit to pay to Brandon Hynes a scholarship of up to twelve thousand ($12,000) for his University studies. This amount will be guaranteed as soon as Brandon Hynes plays his first game in the QMJHL."
On March 20, 2014, after Hynes enrolled at St. Francis Xavier University and asked the Tigres to pay the balance of his first-year tuition, then Tigres general manager Jerome Mesonero emailed Hynes' agent Allain Roy a purported copy of Hynes' contract. In that contract copy, the sentence guaranteeing Hynes' tuition does not appear.
Three weeks later, the QMJHL wrote Hynes to say he did not qualify for scholarship funds.
"The player must have significantly pursued his studies during at least four (4) academic sessions at the major junior level in the QMJHL," says the league's April 10, 2014, letter to Hynes.
Mesonero, now a scout for the Colorado Avalanche, said he is not allowed to speak to the media per team policy.
"I still believe we did everything we could to help the kid," Mesonero said.
Hynes provided both versions of his contract to Quebec's National Assembly members. His testimony marks another new front in the fight over player compensation in Canada's major junior hockey leagues. He testified about what happened when he pressed the Tigres about their financial commitment.
"I was ignored, calls were screened by them, at one point they agreed to start making payments to me, and then it just never happened and all communication stopped," Hynes said. "I had been duped, left hanging with a $15,000 line of credit just for my tuition, not including my living expenses, and my parents a $15,000 line of credit for other added expenses. I never received what I was promised."
In a statement emailed to TSN, QMJHL spokesman Maxime Blouin wrote that Hynes made inaccurate and misleading statements in his testimony.
"Brandon had multiple opportunities to comply with the education package and failed or refused to do so," Blouin wrote. "Both Brandon and his parents signed several documents establishing that they clearly understood the qualification requirements of that education package. Brandon claimed not to understand his commitments despite signing these documents and despite having the assistance of his parents and a professional agent. He also complained that much of the communication was in French. In fact, the documents that he signed were in English."
Quebec Labour Ministry spokesman Florent Tanlet said Labour Minister Dominique Vien declined to comment on testimony related to Bill 176.
The minimum-wage exemptions have been sought by the Canadian Hockey League and its three major leagues at the same time as the Western Hockey League, Ontario Hockey League and QMJHL are all being sued by former players for back pay and minimum wage.
Lawyers for the former players say the prospect of teams folding is no reason to excuse for-profit businesses from having to pay their employees. Moreover, lawyers say the three major-junior leagues combine to generate close to $300 million a year, more than enough, they say, to pay players.
The leagues have said if they have to pay the players minimum wage, some teams will be forced to fold and go out of business. Its players, the CHL says, are amateur student athletes who are eligible for scholarships if a career in pro hockey doesn't work out.
Hynes' testimony in Quebec comes four months after former WHL players Tyler Maxwell and James McEwan testified in a hearing in Oregon over the same issue.
The WHL at the time was lobbying Oregon lawmakers to pass a minimum-wage exemption and the testimony of the two former WHL players sidelined that attempt. It also prompted a law firm working for the WHL to hire Craig Callens, a former RCMP deputy commissioner, to investigate their claims.
Both Callens and the WHL have declined to comment on his investigation and have refused to say whether Callens' report will be made public.
Sandra Slater, the president of a trade association called the World Association of Ice Hockey Players Unions, or WAIPU, also testified before the National Assembly on May 29.
Slater later said in an interview with TSN that the Montreal-based association was registered as a non-profit in February and is in the midst of a union drive. She said that players across the CHL have signed union cards but declined to elaborate.
Slater said she sent National Assembly members a 326-page report that included clips from a 2008 documentary financed by the National Film Board called Junior, about players with the Baie-Comeau Drakkar during its 2005-06 season in the QMJHL.
That video shows coach Eric Dubois threatening to dock the pay of player Ryan Hand for chewing tobacco and drinking beer during a team road trip. In a meeting about Hand, a coach says, "He won't touch anyone, won't check. We almost gotta force him to fight."
After Hand is cut from Le Drakkar – he played 140 games in four seasons with the club – he is shown collecting his personal items in a pair of garbage bags and leaving the rink.
"Why is it relevant to show Quebec Assembly matters a 10-year-old video of a player getting the garbage bag treatment, sending him out of the rink without having his parents or his agent there? Because it's still happening today," Slater said. "This is what a CHL team did when they knew a camera was rolling and recording them. What are they doing when a camera is not there? They have not changed. Who treats people that way?"
The QMJHL declined to comment on the video.
Besides the former WHL players Maxwell and McEwan, Kim Taylor, whose son Garrett also played in the league, also testified during the state senate hearing in Salem, Ore., on Feb.28. Garrett played two seasons for the Lethbridge Hurricanes and Prince Albert Raiders and was released from the Hurricanes early in the 2009-10 season after being pulled off the team bus prior to a road trip.
"He was told to go through the bus and find his equipment bag, and then report to their Junior A team in Canmore," Taylor testified. "He's a kid from San Diego. He was given no gas or food money, and the team didn't tell anyone from our family that our son had been cut. They just left him there."
Slater called Taylor's experience "another, more recent example of garbage-bag treatment."
On Thursday, CBC reported that a group of former NHL, OHL and QMJHL players sent a letter to Vien supporting the efforts of those who want teams to pay players at least minimum wage. Former NHL players Marc Savard, Joe Juneau, Claude Lapointe, Eric Charron, Sylvain Blouin and Pierre-Yves Giroux signed a letter to the labour minister that says Bill 176 "represents a serious injustice."
"The situation of young athletes in the QMJHL is very special," the June 6 letter reads, according to the CBC. "They are drafted while still in high school under the same rules as the NHL... they only study at a very partial time. Worse, these young athletes are the only ones not to be really paid in the QMJHL. Whether it's the owners or the coaches, the leaders and the support staff, everyone is considered a professional, except the main players: the players."
As the WAIPU rallies support for its cause, the Canadian Hockey League is also pushing back against the trade association.
On May 25, the CHL, WHL, OHL and QMJHL served WAIPU with a notice of libel for posting video on its website of Maxwell and McEwan's testimony in the Oregon case.
The CHL and its co-plaintiffs wrote in their libel notice that Maxwell and McEwan's claims "falsely suggest that the health and safety of players in the CHL and WHL is irrelevant to the complainants, and that the complainants are directly complicit in harming the health of its players for pecuniary gain."
Blouin said the Canadian leagues received legal advice that they couldn't sue the former players or Taylor for libel.
"We were advised that under U.S. law what the players said in a senate hearing cannot expose them to litigation," Blouin wrote in an email to TSN. "However, representatives of WAIPU republished those libelous statements by their comments outside of the Oregon legislature and by using the video on their website."