Five young players to watch at the World Cup
TSN.ca continues its look ahead to next month's FIFA World Cup in Russia, looking today at a quintet of young players primed to play big roles and turn heads when the tournament kicks of on June 14.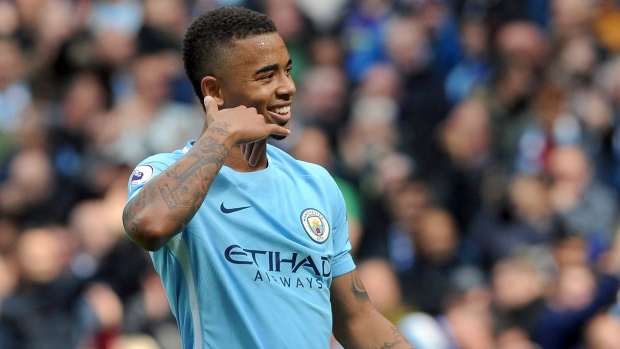 TSN.ca continues its look ahead to next month's FIFA World Cup in Russia, looking today at a quintet of young players primed to play big roles and turn heads when the tournament kicks of on June 14.
In defining "young" we're looking at five players with the oldest coming in at 22 years of age.
---
Andreas Christensen, centre-back - Denmark (Chelsea)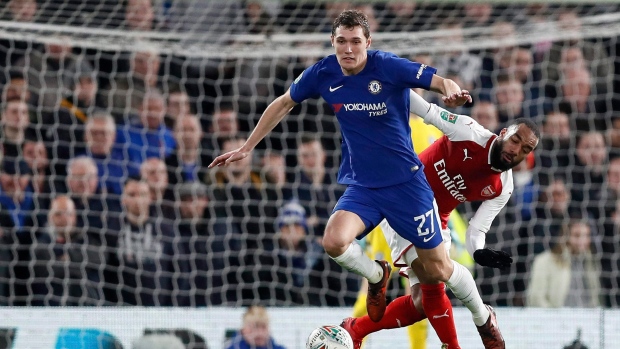 Here's an eye-catching statistic about Andreas Christensen: This past season, the 22-year-old Dane became the first Chelsea academy player to start three consecutive Premier League matches since John Terry did so in 2000.
Now, you can take what you'd like from that. Does it suggest that Christensen is a special talent capable of leaving his mark on the Blues? Absolutely. Does it also suggest that there might be an issue with the way Chelsea uses its academy as a pipeline to the first team? That's probably also true. Nevertheless, Christensen's emergence was one of the lone bright spots in what was a disappointing season, despite an FA Cup win, in which the defending champions finished fifth and out of the Champions League places. But Christensen's season finished on somewhat of an odd note that could be cause for concern for both club and country.
Christensen appeared 27 times in the league this season, starting 23 of those games. Antonio Conte readily employed a back three over the course of the season with Christensen normally occupying the middle spot or, on occasion, pushed up into a defensive midfield role. By the end of 2017, Christensen had supplanted David Luiz in the pecking order, relegating Luiz to just 10 league appearances this season.
Tactically aware, Christensen averaged 1.4 interceptions a game in the league this past season, to go along with 1.0 tackles a match. Offensively, Christensen isn't exactly a world-beater, but his passing is competent, having averaged 50 passes a match with a 93.4 per cent success rate.
Denmark manager Age Hareide tends to prefer a traditional 4-4-2, meaning that Christensen could line up alongside Sevilla stalwart Simon Kjaer in the middle of the Danish backline, but Hareide has said in the past that he'd like to try Christensen out as a central midfielder, as well. In Group C with France, Australia and Peru, the Danes, led by Spurs midfield maestro Christian Eriksen, are tipped to reach the knockout stage for the first time at the tournament since 2002.
The question, though, remains where Christensen finds himself heading into the tournament. A brutal performance against Barcelona in the second leg of their Champions League knockout round tie in March seemed to spiral into a crisis of confidence for the former Borussia Monchengladbach man. The following week, he was sent home from Denmark camp with what Hareide called general "fatigue."
Conte agreed with that assessment and kept Christensen out of his lineup into April with Germany international Antonio Rudiger resurfacing as a first-choice option in the back.
"We are talking about a young player," Conte said. "For him it is the first season playing at this level. Playing at this level means you lose a lot of mental energy. It could be that he is a bit tired in this respect."
While Christensen would eventually return, a back injury kept him out of the FA Cup Final that the Blues won at Wembley, 1-0 over Manchester United.
How Christensen will handle the pressure of the World Cup coming off of both the best and most taxing year of his young career will be a fascinating storyline to follow.
---
Kylian Mbappe, forward - France (Paris Saint-Germain)
Kylian Mbappe, 19, heads to Russia with his future every bit as bright as it was a summer ago when he became the world's most expensive teenager, but it's a much murkier one when it comes to where he might be plying his trade after the World Cup.
As you recall, PSG turned the transfer market on its ear twice last summer. First, they signed Neymar from Barcelona for a world-record £198 million transfer fee. They followed that up with the capture of Mbappe from Monaco, but that move wasn't nearly as straightforward and because of its convoluted nature, it might make Mbappe's stay in the French capital shorter than expected.
Because PSG's ownership has played fast and loose with FIFA Fair Play regulations over the years, they couldn't simply buy Mbappe. Instead, they agreed to a one-year loan deal that came with an option to buy the player for £166 million this off-season. Well, flash forward a year and Neymar is flirting with leaving and the money required to make Mbappe's deal permanent might not be feasible with a sanction from UEFA on the way, meaning the player could be back on the market with a host of European heavyweights already salivating at the chances of bringing him aboard.
Mbappe's first (and maybe only?) season with PSG was a good one domestically, scoring 13 times and adding eight assists as PSG cruised to the Ligue 1 title, but their toothless exit out of the Champions League in the Round of 16 meant that Unai Emery saw the writing on the wall and announced his departure from the club at season's end before the team had the chance to fire him. Needless to say, Mbappe understands being part of a team with lofty expectations and fails to live up to them…which leads us to Russia.
France heads into the World Cup as one of the most complete sides in the tournament with nary a weakness to be found anywhere. Frankly, France could have fielded two World Cup squads with the likes of Manchester United's Anthony Martial, Alexandre Lacazette of Arsenal and Bayern's Kingsley Coman relegated to a reserve group after failing to make Didier Deschamps' 23-man roster. This, of course, means nothing when it comes to tournament play.
The 2002 French side was among the most skilled teams in South Korea and didn't manage to win a game, marking the worst performance by a defending champion in history. It's unlikely that this France team will experience the same fate in a group alongside Australia, Peru and Denmark, but the threat of a letdown will undoubtedly be in the back of Les Bleus' minds.
Depending on Deschamps' preference, France could line up in a traditional 4-4-2 or load up the midfield in a 4-2-3-1. In the former case, Mbappe would operate just ahead of Atleti superstar Antoine Griezmann as the team's forward complement, whereas in the latter, Griezmann would drop further back between (likely) Monaco's Thomas Lemar and Ousmane Dembele of Barca on the flanks.
Finding the best way to utilize a player the talent of Mbappe is a nice problem for Deschamps to have and one the 31 other managers in Russia would certainly take on their plates.
---
Hirving Lozano, winger - Mexico (PSV)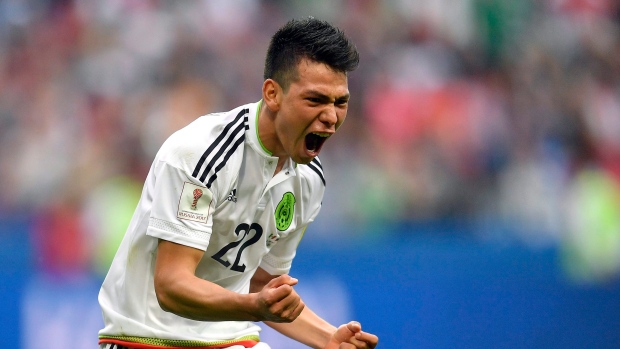 Hirving Lozano didn't take long to announce his presence in the Netherlands.
The 22-year-old Mexico City native was a revelation in his first season in the Eredivisie. He scored 17 times and added eight assists en route to helping PSV capture its third title in four seasons. The man nicknamed "Chucky" was a terror on the left, averaging 3.4 shots and 2.6 key passes a match in the league.
With all due respect to a club that has won the Dutch title 24 times, PSV is a developmental club where players hone their skills and hope for a move to a bigger, better league. Players like Ruud van Nistelrooy, Arjen Robben and Ronaldo were able to use PSV to springboard to greatness in the Premier League, Serie A, Bundesliga and La Liga. So naturally, Lozano is already being tipped for a move elsewhere with Everton and Chelsea among the clubs with reported interest.
But let's pump the brakes a little bit. For every Luis Suarez who comes out of the Eredivisie, there is a Vincent Janssen or Afonso Alves. Even El Tri's Dennis te Kloese believes it's too early for Lozano to contemplate a move elsewhere.
"I think he might be ready, but I don't think he needs to be in a rush," te Kloese said at Mexico's pre-World Cup media day last week. "The time will come for him. He was born in 1995 so, basically, he has a lot of years ahead in his career."
Lozano, though, only wants to focus on Russia.
"If there is an option to leave we'll decide what is the best decision for me and my family, but I'm concentrating on the national team," he said last week.
With Juan Carlos Osorio preferring a 4-3-3, El Tri's formation should perfectly align with Lozano's skillset. Assuming that Javier "Chicharito" Hernandez is in the middle and Jesus "Tecatito" Corona on the right, look for Lozano to maraud down the left with midfield dynamo Hector Herrera just behind the trio.
In a competitive group with holders Germany, South Korea and Sweden, a Lozano-led attack could make the difference between El Tri making a seventh-straight trip to the knockout round and going home early.
---
Trent Alexander-Arnold, right-back - England (Liverpool)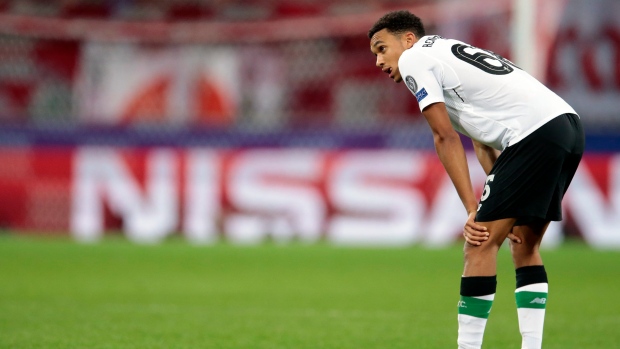 In a matter of a single season, Trent Alexander-Arnold has gone from bit-part player on the senior team to an indispensable part of Jürgen Klopp's squad, the youngest player to start a Champions League Final in over 40 years and a likely starter for Gareth Southgate in Russia, even though he was uncapped when named to the England squad.
Not bad for a 19-year-old dude who still lives with his mom.
A central midfielder in his youth (which was not that long ago, really), Alexander-Arnold probably didn't figure into Klopp's plans as anything more than a squad player when the season began, but thanks to an injury to Joe Gomez and his own play, Alexander-Arnold became a fixture in the lineup.
For a squad that runs a high-tempo offence, Alexander-Arnold is a perfect fit with his runs down the wing and strong passing and crossing. In the league this season, Alexander-Arnold averaged 1.3 key passes (the last pass prior to a shot on net), the most among Reds defenders. His pace allows for him to make overlapping runs and even lead the play forward on his own. Alexander-Arnold had a goal and an assist in the Premier League and added one more of each in the Champions League this season.
As for Russia, Alexander-Arnold is just excited to be there.
"It's an honour every time I get the chance to go out on to the pitch, whether it be starting or as a sub, so I'm just happy to get on the pitch whenever I can," Alexander-Arnold told the Liverpool website.
With Southgate leaning towards an untraditional 3-4-2-1 formation at the World Cup, Alexander-Arnold will likely be asked to operate as a wingback on the right. He faces competition for that spot from Kieran Trippier of Spurs with Manchester United's Ashley Young the likely starter on the left. Southgate will hope that Alexander-Arnold can show some of the prolific scoring form he had with the England Under-19s, scoring seven times in 10 appearances.
A run at the World Cup will help cushion the blow of Champions League heartbreak for Alexander-Arnold, but whatever happens, he won't soon forget the season in which he turned from boy to man.
---
Gabriel Jesus, forward - Brazil (Manchester City)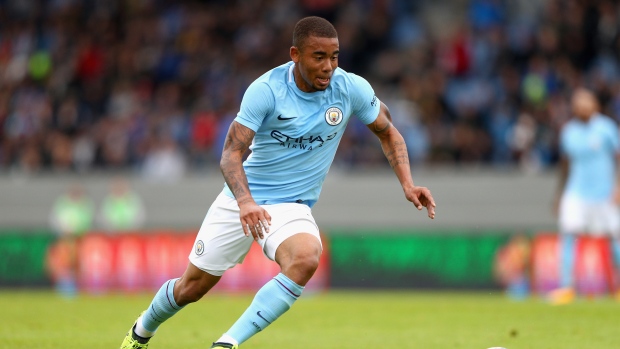 When Brazil was eliminated on home soil from the 2014 World Cup in humiliating fashion via a 7-1 thrashing by Germany in the semifinals, Gabriel Jesus was 17 and still playing for Palmeiras's youth side.
Now 21 and a bona fide Premier League star, the Sao Paulo native is tasked with helping out a Selecao attack that is looking for redemption in Russia.
For his part, Jesus heads into the tournament in a lot better place than he was only a couple of months back. While he finished the season with a very respectable 13 goals and three assists in league play over 29 appearances, after a knee injury in late December, Jesus went on a 14-game scoreless streak that was finally broken at the beginning of March. The player admitted that drought got to him because he's his own worst critic.
"I am very self-critical and always will be," Jesus told ESPN earlier this month. I think this makes me want to improve, always. But just because I'm self-critical and say what I thought of my performance in a game, it doesn't mean I will bring myself down, ever. This is a point that just makes me improve. If I see that I didn't do well, I am going to want to get better, always. This only helps me out."
Where and how Jesus features in Tite's squad will be interesting, but his versatility means that he can fit just about anywhere in the XI. Obviously, Neymar's health will play a great part as to what happens with the Brazil attack. Though he's back in training from a broken bone in his foot incurred in February, the PSG man is admittedly not at full strength, so this is where Jesus could step in.
If Tite chooses to employ a 4-5-1, Jesus could slot in as the lone striker up front, though picking that formation would be unlikely if Neymar isn't the man to lead the line. More likely, then, would be the simple conversion into a 4-3-3. With Barca's Philippe Coutinho and Willian of Chelsea preferred on the outside, Jesus could find himself as the man in between up front with competition from Liverpool's Roberto Firmino. Really, though, Jesus could perform ably in virtually any kind of attacking role and if he doesn't start, he's a terrific option to have if Brazil find themselves chasing a goal late on in a match.
Already a star at the club level, Russia could be the place where Gabriel Jesus breaks out internationally.