Fnatic support YellOwStaR retires from pro play
Andrew Robichaud, TSN.ca Staff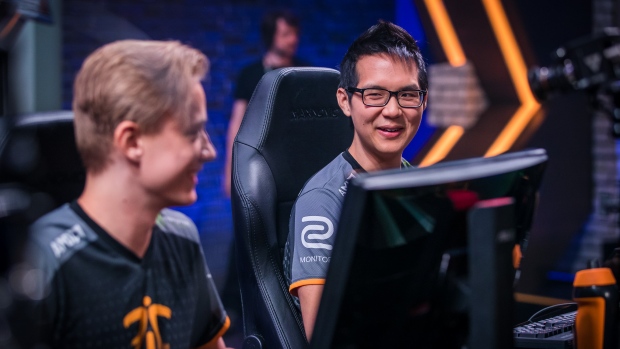 League of Legends is losing a legend in a league of his own.
Bora "YellOwstaR" Kim has decided to retire from professional League of Legends, ending the career of one of the most decorated players in the game's history.
Fnatic announced the decision Wednesday with a statement and tribute video to the support player and former AD carry.

"Legends aren't born, they are created by hard work and dedication. One of Fnatic's biggest legacies is Bora "Yellowstar" Kim, a player who's helped shape not only Fnatic, but Western League of Legends eSports over the past six years," the statement read.
"It's hard to imagine an LCS Split without Yellowstar but today we are sad to announce Bora's retirement from competitive League of Legends after 6 incredible seasons and 3.5 years with Fnatic."
The 24-year-old has participated in five World Championships as a member of three different teams and has won five League Championship Series finals in seven appearances in two regions.
YellOwStaR, who has competed for All authority, Millenium, SK Gaming, Team SoloMid and Fnatic over his six-year professional career, released a statement of his own on Facebook after the retirement announcement was made.
"I have been praised, I have been criticized. I have had a lot of success, but a lot of failures too," part of the statement read. "Looking back today, accepting the criticisms that have been thrown my way and learning from them, I wouldn't change a thing. I cannot be more thankful for all the memories we forged together throughout the years."