Former NFLer, Als QB Freeman retires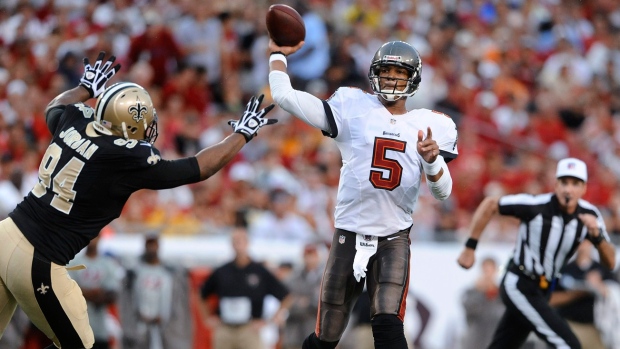 The Montreal Alouettes announced former NFL quarterback Josh Freeman has decided to retire.
It appears Freeman's retirement came after the Alouettes decided to release the veteran NFLer to focus their training camp reps on Drew Willy and Matthrew Shilz.
"We decided to release Josh Freeman for the sake of allowing ourselves to identify the top two (quarterbacks) and give them the reps that they need," Alouettes head coach Kavis Reed told TSN 690's Joey Alfieri. "Josh did a good job of competing, but at this time we have to allocate the reps better."
The Alouettes signed Freeman in the off-season and the 30-year-old spent the first week of training camp with the team.
Freeman was selected in the first round in the 2009 NFL Draft by the Tampa Bay Buccaneers, and started 61 games over his six-year NFL career, but hadn't played in a regular season game since 2015.
The news doesn't come as a surprise with Drew Willy and Matthew Shiltz taking the majority of meaningful reps during the first week of training camp.