Former players file $200M lawsuit against CFL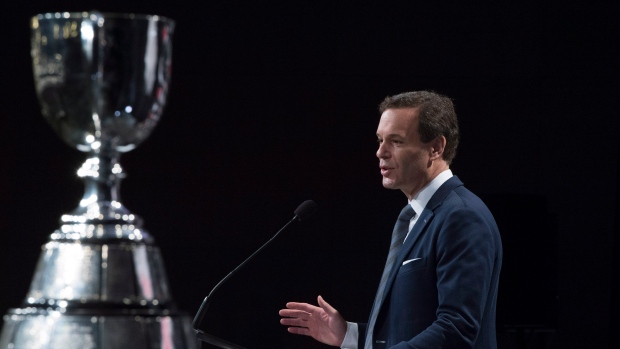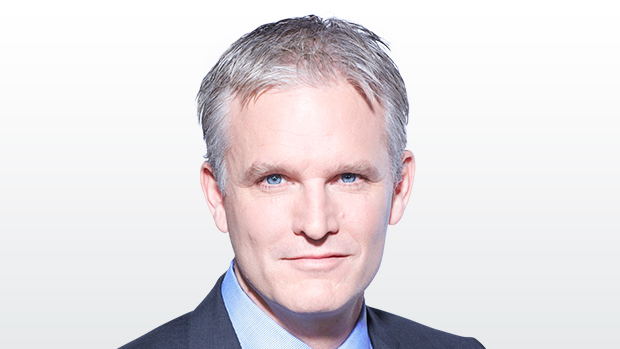 Two former players have filed a landmark $200-million lawsuit against the Canadian Football League, former CFL Commissioner Mark Cohon, a leading brain injury expert and a Toronto neurology clinic, alleging they knew and withheld information about how repeated brain trauma leads to long-term cognitive problems.
The lawsuit was filed May 29 in Ontario Superior Court by Korey Banks and Eric "The Flea" Allen.
Banks, 35, is a former defensive bank who played for Mississippi State. After failing to land a regular-season contract after tryouts with two NFL teams, Banks played in the CFL from 2004-13 for Ottawa and B.C. He signed a contract with Winnipeg in 2014, but was later released and he now lives in Georgia.
Allen, who is 66, played college football at Michigan State and was drafted by the NFL's Baltimore Colts. Rather than signing with the Colts, Allen agreed to a contract with the Toronto Argonauts and played for the team from 1972 to 1975. He now lives in South Carolina.
Both Banks and Allen have required hospitalization to deal with concussion-related medical problems, the lawsuit says.
According to court papers obtained by TSN, the lawsuit seeks class action status and has been filed on behalf of all retired CFL players since 1952.
"The defendants and their agents knew or ought to have known that multiple sub-concussive and concussive blows to the head lead to long-term brain injury," the lawsuit says. "The defendants knew that football players should stop playing football after receiving their third concussion."
Besides demanding $200 million worth of aggravated and punitive damages, lawyers are asking a judge to award general and special damages in trust for expenses for family members of former players.
The 30-page statement of claim alleges CFL officials have refused to allow independent medical personnel to monitor and assess player safety and claims teams have routinely cut medical benefits to injured players.
"If a non-veteran CFL player was terminated or injured and could not return to play, the player's medical benefits were terminated immediately, subject to a brief extension in the event of a medical emergency," the lawsuit says.
CFL players are excluded from filing for workers' compensation benefits and those who do not live in Canada are not eligible for provincial health benefits, Banks and Allen allege.
Also named as defendants are Dr. Charles Tator, a leading Toronto brain injury researcher, and the Krembil Neuroscience Centre, based in Toronto.
"I have not been served so I have no grounds to make a comment," Cohon wrote in an email.
"To my knowledge we haven't received any notification of this action. We have no further comment at this time," said Paulo Senra, the CFL's director of communications.
Tator could not be reached.
The lawsuit comes amid a flurry of litigation related to concussions and long-term brain injuries that are allegedly caused by playing violent professional sports.
The National Hockey League is battling one lawsuit related to concussions that involves more than 60 former players, and another one against an insurance company that doesn't want to cover potential losses from the litigation.
The National Football League settled a similar concussion lawsuit filed by more than 4,000 former players, although it, too, could still end up in a trial, since more than 100 players opted out of the settlement.
The controversy has even hit the NCAA and amateur sports. Last summer, a group of soccer parents and players filed a lawsuit against FIFA over how it handles concussions.
At about the same time, former CFL All-Star wide receiver Arland Bruce claimed in a lawsuit filed in Vancouver that the CFL misled the public and players in a public relations campaign about concussions.
Allegations in the latest CFL lawsuit have not been proven. A lawyer for the league said in court this week that player health-related claims don't belong in court, but should instead be decided in arbitration because the CFL's collective labour agreement with its players union covers player safety issues.
A judge is expected to rule sometime over the next month whether Bruce's case will go to trial and the fate of Allen and Banks' proposed class action hinges on that legal decision.
Lawyers for Allen and Banks said CFL officials as early as 1952 knew about the harmful effects of multiple concussions, thanks to research published in medical journals such as The New England Journal of Medicine.
The lawsuit charges that Cohon knew about the long-term harmful effects of multiple sub-concussions and concussions on players' brains since at least 2007.
"In spite of that knowledge, Commissioner Cohon actively concealed and/or systemically failed to disseminate those facts to the plaintiffs and the other class members," the lawsuit says.
In 2011, Cohon oversaw the distribution of concussion flyers and posters that advised players about "six simple to follow steps" when they believed they might have suffered a concussion.
The flyers omitted a warning to players and coaches that a player should retire after suffering multiple concussive blows to the head, the lawsuit says.
In Bruce's case, the former player alleged the CFL should have ensured that players, especially those who have suffered concussions, were given Riddell's Revolution IQ HITS football helmet, a model that sells for about $1,000 - more than double the cost of a typical helmet. That helmet features built-in sensors that detect the number and severity of hits to the head a player receives during games.
Bruce claimed that helmet technology was used by to convince former Calgary quarterback Dave Dickenson to retire in 2009 after suffering repeated concussions.
The lawsuit alleges Cohon and the league, "intentionally concealed information about the technology available to record and report the plaintiffs' and the other class members' ongoing and continuing trauma."
"The concealment was intentional, reprehensible and offended the ordinary standards of decent conduct in the community and showed contempt for the general public and the plaintiffs' and other class members' rights by unnecessarily endangering the plaintiffs' and other class members' lives."
The lawsuit says Tator, "claimed to have a cooperative and working relationship with the NFL and Boston University while funding and circulating material and studies to players and coaches that contradicted the research conducted by the NFL and Boston University."
In the new pleadings, Banks and Allen allege Tator misled the public when he released a study in 2012 claiming three of six brains of deceased CFL players they examined showed signs of the degenerative brain disease chronic traumatic encephalopathy, or CTE.
Even though three of six donors had CTE, Tator titled his research article, "Absence of Chronic Traumatic Encephalopathy in retired football players with multiple concussions."