Game Of Throws: Five takeaways heading into Week 5
Domenic Padula (@dpadula12)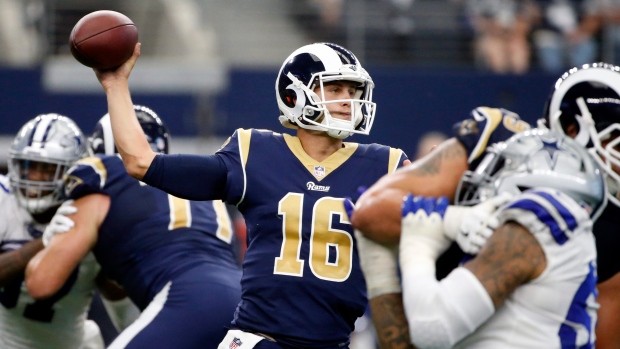 Chiefs Running Back Kareem Hunt Leads NFL With 659 Yards From Scrimmage This Season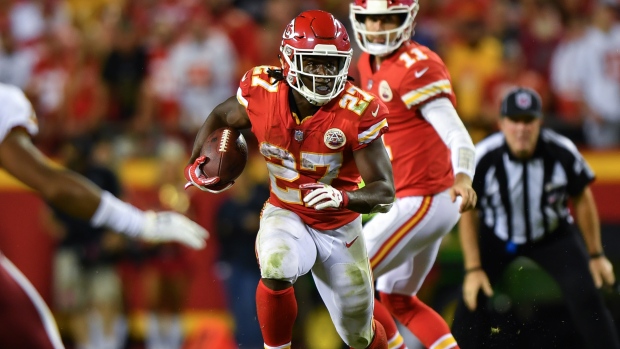 The first four weeks of the 2017 NFL season are in the books. One of the most unique aspects of each year is how much the perception of teams change through the first few weeks.
We are almost a quarter of the way through the season, which makes this the perfect time to look at some of the intriguing storylines worth watching moving forward. Here are five takeaways heading in to Week 5 of the NFL season.
Hunt the early MVP frontrunner
Kansas City Chiefs running back Kareem Hunt has generated plenty of conversation as the frontrunner to win Rookie of the Year. Considering his historic start, it might be time to talk more about his MVP potential.
The Chiefs are the only 4-0 team in the NFL. The rookie running back has played an integral role in their success. Hunt's 659 total yards from scrimmage are the most in the league, regardless of position. His 502 rushing yards are 140 more than Los Angeles Rams running back Todd Gurley for most in the NFL. Hunt has been extremely efficient in the passing game as well, with 13 receptions for 157 yards and two scores.
According to Pro Football Focus, Hunt has forced a ridiculous 68 per cent more missed tackles than any other player in the league. Hunt's four plays of 50 yards or more through three games are more than any running back had all of last season.
In Monday's win over Washington, Hunt joined Adrian Peterson, LaDainian Tomlinson and Billy Sims as the only rookies in NFL history to register 100 or more yards from scrimmage in four straight games to begin their career.
The bulk of his production came with the game on the line in the fourth quarter when he had 50 of his 121 yards from scrimmage. Four of Hunt's eight touches in that final frame went for eight yards or more, while 77 of his 101 rushing yards came in the second half. Hunt has been at his best in the second half of games this season as he's recorded 74 per cent of his 502 rushing yards in the final two quarters.
A lot can change over the next 13 weeks but it's worth acknowledging Hunt's historic start with a bit of context. The last running back to win NFL MVP was Peterson in 2012. That year, Peterson had 673 yards from scrimmage through four games for a Minnesota Vikings team that was also 4-0. Peterson went on to register 2,314 yards from scrimmage and 13 touchdowns for a Vikings team that went 10-6.
Hunt is on pace for 2,636 yards from scrimmage and 24 touchdowns for an undefeated Kansas City team. The Chiefs are the early frontrunners for the top seed in the AFC. Hunt should be the early frontrunner to win MVP.

Patriots Head Coach Bill Belichick On Sideline During 33-30 Loss To Panthers
Far from perfect Patriots
While Kansas City carries a perfect record in to Week 5, the team most expected would be atop the AFC has been anything but perfect.
The New England Patriots are coming off a 33-30 loss to the Carolina Panthers that sent them to 2-2. The last time the Patriots were .500 following a Week 4 loss was 2014. They went on to win the Super Bowl.
No one in New England is panicking, but there is definite cause for concern. The Patriots defence has allowed 456.8 yards per game, which on average is 60 yards more than the Indianapolis Colts for the worst mark in the NFL. Only the Colts have allowed more than the 32.0 points per game that New England has conceded through four games.
Tom Brady has a 116.6 passer rating. Alex Smith, Drew Brees, Deshaun Watson and Cam Newton have combined for a 116.5 passer rating against the Patriots this season. It would be an understatement to say that the New England defence has struggled. The reality is that the Patriots are on pace to have one of the worst defences in the league dating back five years.
Their next four games are against the Tampa Bay Buccaneers, New York Jets, Atlanta Falcons and Los Angeles Chargers. While no one will be surprised if they run the table and improve to 6-2, it also wouldn't be shocking if this New England team splits its next four games and ends up posting a 4-4 record through the first half of the season. The bottom line is that the defence will need to be a lot better if the Patriots are going to contend.
Bills better than expected
Sticking with AFC East surprises, the Buffalo Bills are alone in first place at 3-1 after holding reigning NFL MVP Matt Ryan to 17 points on Sunday.
A team that many thought was tanking heading in to the year is coming off a pair of impressive wins over the Denver Broncos and defending NFC champion Atlanta Falcons. In fact, the Bills could very well be 4-0 right now if Tyrod Taylor and rookie wide receiver Zay Jones were able to hook up on a deep pass that fell incomplete just short of the end zone in the dying seconds of their Week 2 loss to the Panthers.
Buffalo's defence has allowed a league-low 13.5 points per game. The Bills have allowed the fewest touchdowns in the league and they are tied for the second-best turnover margin in the NFL with seven takeaways and just one turnover.
Head coach Sean McDermott and his staff deserves a ton of credit for Buffalo's start. Their next four games are against the Cincinnati Bengals, Buccaneers, Oakland Raiders and Jets. It isn't unrealistic to think the Bills could remain atop the AFC East at least throughout the rest of the first half.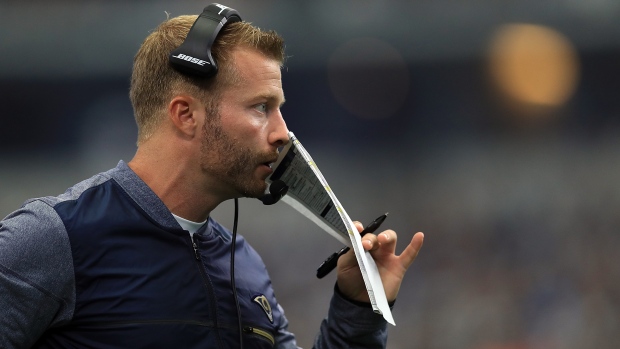 Rams Head Coach Sean McVay On Sideline For 35-30 Win Over Cowboys
McVay leads Rams turnaround
The Patriots offence has scored on 50 per cent of its drives. Kansas City has scored on 46.5 per cent of its drives. Neither of those offences has been as efficient as the Los Angeles Rams, which has scored on a league-high 57.8 per cent of its drives this season.
Head coach Sean McVay has reinvigorated the Rams offence. Los Angeles leads the NFL with 35.5 points per game in 2017. After a disastrous rookie season, second-year quarterback Jared Goff ranks third in the NFL with a 112.2 passer rating. Goff has completed 66.7 per cent of his passes for 1,072 yards and seven touchdowns with just one interception. Only Brady has a better passer rating on third down. Running back Todd Gurley's 596 yards from scrimmage ranks second in the NFL behind only Hunt.
Los Angeles is alone atop the NFC West at 3-1. It will be very interesting to see how McVay's offence matches up against the Legion of Boom when the Rams host the Seattle Seahawks on Sunday.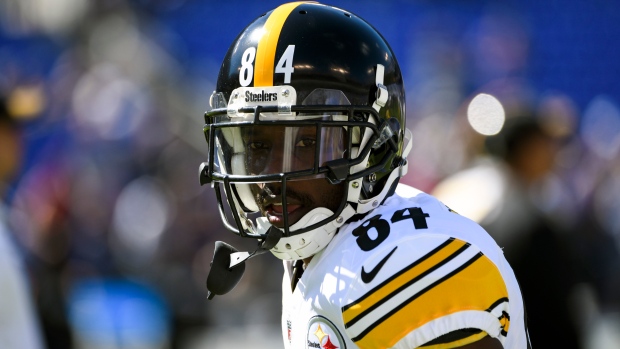 Steelers Wide Receiver Antonio Brown Limited To 4 Receptions For 34 Yards Versus Ravens
Steelers pass struggles continue
The Pittsburgh Steelers improved to 3-1 after picking up their first win in Baltimore since 2012 on Sunday.
Running back Le'Veon Bell delivered his most productive outing of the season with 186 yards from scrimmage on 39 touches. Seventy-one of his 144 rushing yards have come after first contact.
The Steelers are alone atop the AFC North at 3-1, but their vertical passing game will need to be better if they are going to take that next step and contend for a Super Bowl this year.
Ben Roethlisberger went 18-for-30 for 216 yards and a touchdown against Baltimore but continued to struggle on deep passes, going 0-for-5 on attempts that travelled 20 yards or more downfield. Roethlisberger has completed just 4-of-21 deep pass attempts this season with zero touchdowns and one interception.
He missed Antonio Brown on several attempts against the Ravens. Brown finished with four receptions for 34 yards on nine targets and clearly wasn't happy about it. The Steelers offence will face another tough matchup when they host the Jacksonville Jaguars on Sunday. It will be interesting to see how Roethlisberger and the pass offence responds with Brown and Martavis Bryant matched up against Jaguars cornerbacks Jalen Ramsey and A.J. Bouye.