Group-by-group breakdown of Euro 2016
TSN's Kristian Jack takes a look at all six groups that were chosen in Saturday's Euro 2016 draw.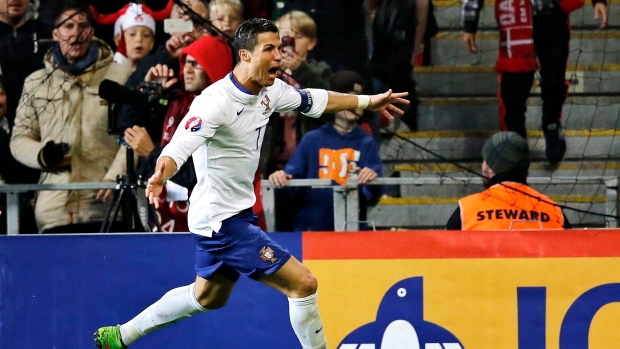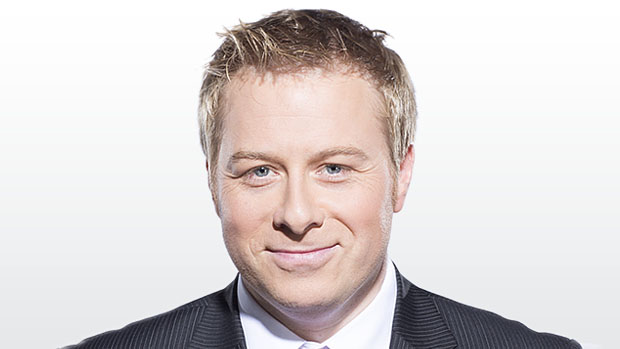 TSN's Kristian Jack takes a look at all six groups that were chosen in Saturday's Euro 2016 draw.
Group A
France, Romania, Albania, Switzerland
The hosts have received a wonderful draw. Romania will present a challenge in the tournament's opening game, one that is never easy to play, but the French have many exciting players going forward that should allow them to break down the resistance set out by Romanian boss Angel Iordanescu. You could easily make the argument that France got the weakest sides in pots three and four and will equally be delighted to avoid the likes of Italy, Russia and Croatia in pot two as well as Ukraine, who presented them serious challenges in a playoff for World Cup 2014. In Switzerland, they play a team who they thrashed in Brazil and anything other than three wins and nine points for the hosts will be a major surprise. The quality of the other three teams is also of interest elsewhere, particularly in Group C whose runner-up will play a last 16 encounter with whoever finishes behind France in Group A. This group has the potential to be one of two where just two teams qualify.
Group B
England, Russia, Wales, Slovakia
There will be no easy games for England or any team in this group. England faced the same scenario in Brazil 2014 in a competitive group featuring Costa Rica, Italy and Uruguay and failed. Then they felt the weakest team on paper would be their final opponent (Costa Rica would stun all and win the group) and they will think the same about Slovakia. They shouldn't. Russia are an underwhelming team at the moment and England should look to beat them first before a mouthwatering tie against Wales, the nation that loves to get one over their neighbours as they did when they helped knocked them out of the recent Rugby World Cup. It was a tie no team wanted before the draw but one Wales will grow to love as they play fellow debutants first and then face an English team that will be favoured. It looks like a group where all teams could take points off each other which means the final game is of real importance. The focus should not be on whether England can win this tournament but whether they can they build a challenge and finally win one or two knockout stage matches to bring much-needed experience to a young group of players. England have never won a knockout game in this tournament, advancing only once when they defeated Spain on penalties as hosts in 1996. A third placed team will be the opponent of who wins this group followed by a matchup with whoever wins Group F or finishes second in Group E. Familiar foes like Portugal and Italy could be in England's way but winning this group is far from a certainty.
Group C
Germany, Ukraine, Poland, Northern Ireland
There was a concern with the expanded tournament that we wouldn't get too many appealing games in the group stages but, like England-Wales, Germany-Poland will be fascinating. Poland's time is now. After underperforming as hosts four years ago, they have grown in stature and beat Germany in Warsaw during qualifying for these championships. Robert Lewandowski, scorer of the opening goal of Euro 2012, was disappointed with his own performance during that event after missing a few clear goalscoring chances but he has since elevated himself to another level and if Poland can alleviate any goalkeeping blunders this time, they can pose a serious threat. Germany will smile at the prospect of gaining some revenge on the Poles and will relish a tough group encounter as they build towards mounting a serious challenge for the trophy. Like in Brazil, the Germans will face a very difficult run to the finals with the Belgium or Italy (or Spain should they slip up and finish second) in their way in the last eight and then the hosts in the semi's. Germany were worthy champions at the World Cup but the next challenge is doing what Spain did and becoming champions of Europe at the same time. Only then will they be considered a truly magnificent side. Ukraine will fancy their chances of beating Northern Ireland and have the talent to avoid defeat against Poland. Second place in this group brings a big reward with only Group A's runner-up standing in the way of a place in the last eight.
Group D
Spain, Czech Rep, Turkey, Croatia
This is my favourite group and all six matches should be compelling. Spain will be considered overwhelming favourites to progress as group winners but they will be seriously tested throughout. First up is an improving Czech Republic side featuring some players who beat Spain in Prague during qualifying for the last Euro's. Turkey will be next and seem to be hitting form at the right time and last comes Croatia, for the second successive Euro's for Spain. Jesus Navas scored an 88th minute winner at Euro 2012 to send Spain through and Croatia home but it was a performance typical of Vicente Del Bosque's side that lived on the edge between success and failure. Croatia had chances to win that game and knock out the reigning champions, who survived the contest and went on to be champions. The draw is not kind to any of these teams, particularly if they don't think they can win the group. The runners-up will have to take on Belgium or Italy next and then Germany if they win the group. Winners of the group have a huge advantage going forward as they play a third placed team in the last 16 and a group runner-up in the last eight. A1 and D1 have this luxury. In four tournaments that have had this structure before (1986, 1990, 1994 Mens World Cup, 2015 Womens World Cup), this has been key. Argentina were A1 and won the World Cup in '86, West Germany were D1 in '90 and won the World Cup while Argentina (1990) and Italy (1994) both made World Cup finals as third place teams taking this route, effectively winning their last 16 match and becoming group winners. Champions USA were D1 for the 2015 Women's World Cup in Canada.
Group E
Belgium, Italy, Rep.Ireland, Sweden
On paper, this looks like another good group but realistically two teams are far better than the other. It is, though, a far from ideal draw for Belgium, a team that is fun to draw up on paper and, occasionally, watch but one that is still yet to prove that collectively they can all play together. Toby Alderweireld and Jan Vertonghen at the heart of Tottenham's defence have been an outstanding combination this season but they are unlikely to start in those positions for a team with far more capable centre-backs than full-backs. Italy, too often a team that plays down to their opponents, have been given a tough encounter for their opening game for the third successive tournament. Both Belgium and Italy should defeat Ireland and Sweden leaving a battle for top spot. It might be a battle they don't want to win. The winner of Group E faces a tough game against second in Group D and then likely matches against Germany and France before the final. Second in Group E avoids Germany and France and is paired in a seemingly easier half where they will play Group F winners, Group B winners and then Group D winners who won't have played a seeded team.
Group F
Portugal, Iceland, Austria, Hungary
Recent draws have been unkind to Portugal but you will not hear them complain this time. The 2004 hosts have won five out of their last six groups in this competition and navigated themselves out of the group of death in 2012 as runners-up behind Germany and ahead of Denmark and Netherlands. They will believe they should win this group but have been given three opponents who all present different challenges. Iceland first is a tricky tie as few will give them a chance but they are a true team and won't fear Portugal, Austria have a lot of confidence and a world class star in David Alaba and you will see some predicting they can win this group. Hungary will also be happy with the draw as they avoid any super powers and will fancy their chances of progressing if they can keep things tight. History tells us the average point total for an advancing third place team in this format is 3.5, something that could lead to defensive games in the group stages.
The tournament kicks off live across the TSN network on June 10th.