Halifax, Truro to host 2020 Women's Worlds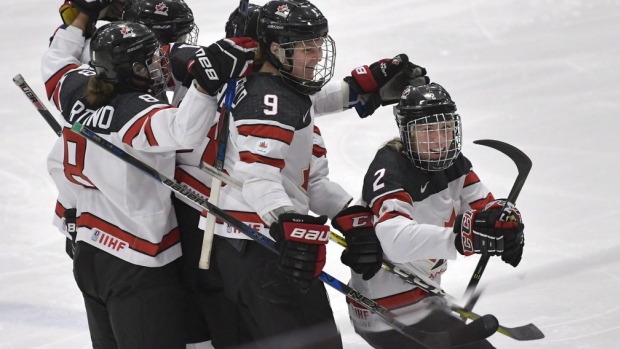 Hockey Canada announced on Tuesday that the 2020 IIHF Women's World Championship will take place in Halifax and Truro, Nova Scotia.
The tournament will be played between the Scotiabank Centre in Halifax and the Rath Eastlink Community Centre in Truro. It marks the eighth time Canada has welcomed the best women's teams from around the world. Halifax previously hosted the women's worlds in 2004.
"We are very confident in Halifax and Truro as hosts for this event," said Hockey Canada president and chief operating officer, Scott Smith. "They have a proven track record of hosting events of this caliber, and getting the chance to showcase the best female players in the world on Canadian ice is something young fans will remember for a long time."
Halifax is the only city to host the IIHF Women's World Championship, IIHF World Championship (2008) and IIHF World Junior Championship (2003), and Truro recently spent time in the hockey spotlight as host of the 2017 World Junior A Challenge.
Canada's National Women's Team has appeared in every gold medal game at the IIHF Women's World Championship, winning 10 gold medals (1990, 1992, 1994, 1997, 1999, 2000, 2001, 2004, 2007, 2012) and eight silver medals (2005, 2008, 2009, 2011, 2013, 2015, 2016, 2017).