Hamilton still confident despite recent woes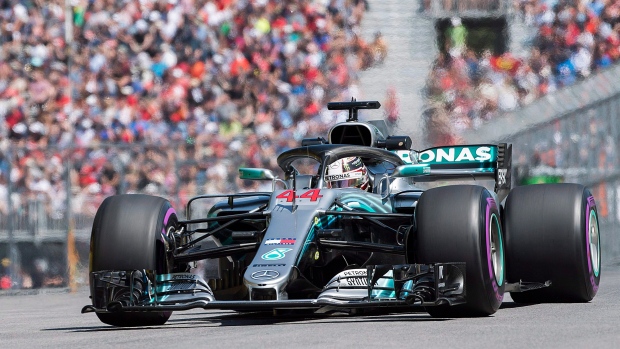 This season hasn't been as easy on Mercedes or Lewis Hamilton as it has been in the past.
Hamilton trails Ferrari's Sebastian Vettel by one point in driver standings after a fifth place finish at the Canadian Grand Prix in Montreal, his worst finish of the season. Mercedes executive director Toto Wolff called the result a "major wake-up call for every member of the team," but Hamilton is still confident in himself as he chases his fifth Formula 1 title.
"I'm still here to win, I still believe we can win. I have complete confidence in my guys and I'm putting that energy towards them," Hamilton said.
"If you think of tennis, or golf, or whatever, in tennis if you look across the net and think 'I might lose this,' you've already lost."
He hasn't lost confidence in his team either.
"I'm really proud of my guys here, they are continuously working so hard, still pushing. It's definitely tough when you feel like you have done everything right and you don't get the result," he said.
"Every single person within the team feels the pain, but we win and we lose together, so it's just about lifting each other up, pulling together."
Hamilton admitted that while Mercedes might not have the best car on the grid like they did in years past at the moment, there's still lots of racing left. When asked if he thought his car was good enough to help him pick up another title, Hamilton was firm in his belief.
"I don't let that get into my mind, no. That would be the first sign of weakness, and my mind is not weak," he said.
He'll get his shot to turn things around on June 24 in the French Grand Prix at Le Castellet.