Health a concern for U18's in Russia?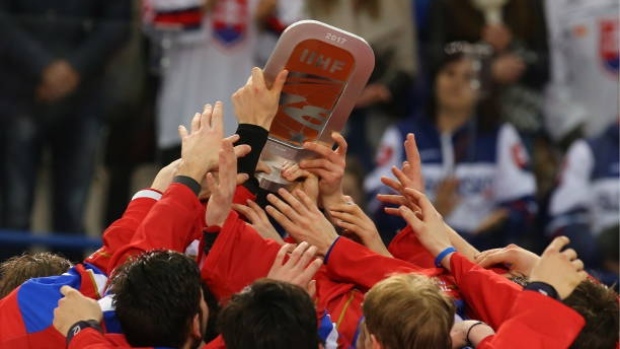 The IIHF Under-18 World Hockey Championship is expected to draw fewer NHL scouts than usual this year due to health concerns.
The tournament is set to take place from April 19-29 with games in Chelyabinsk and Magnitogorsk, Russia. TSN Hockey Insider Bob McKenzie reported Tuesday five NHL teams, including the Calgary Flames, have elected to skip the tournament due to the conditions in Magnitogorsk.
"The reason for teams not going is environmental and health concerns," McKenzie explained on Insider Trading. "Magnitogorsk is a very polluted area. In the past, radiation levels have been high, and there's been a lot of toxicity in terms of the water and air quality. While USA Hockey, Hockey Canada and the IIHF feel assured that it's safe to go to Magnitogorsk, some NHL teams are backing off and are not sending anyone at all, or are sending a much scaled down scouting staff.
"This is something to definitely keep an eye on between now and when the tournament starts in April."
The U18 Championship often serves as a final chance for scouts to view prospects in game action before the NHL Draft. Last year's tournament, which took place in Slovakia, was attended by top prospects Nico Hischier, Miro Heiskanen and Cody Glass.
Known as an industrial city, Magnitogorsk holds a population of roughly 400,000 and is home to the KHL's Metallurg Magnitogorsk.