Irresistible force meets movable objects
The Montreal Impact are in contact with both Chelsea and Didier Drogba with their objective to have the striker return for the 2016 season but ultimately things are out of their control.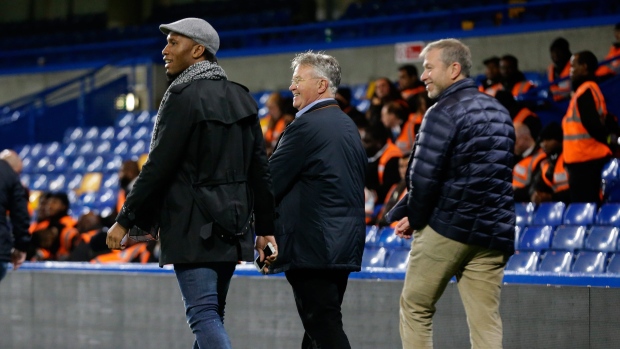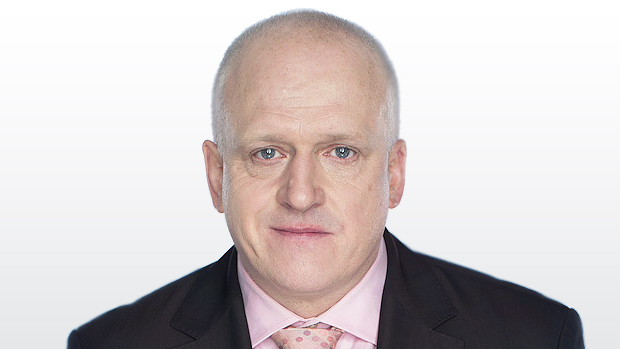 My eldest, much wiser lawyer brother once defined a contract to me not as a fixed term agreement between two parties or more - but as a piece of paper which often ended up in a waste paper basket.
I can't believe for a moment a man of Didier Drogba's character is willing to end one of the most illustrious careers on and off the pitch from anyone in the BPL era by walking away from what would be the final season of a career which surpasses that of any other African footballer previously.
It is though well accepted that once Drogba's playing days were behind him, the Chelsea legend would immediately return home to the club he helped secure their fourth title during the Abramovich era back in May. It was reported at that time Drogba had told the Chelsea hierarchy he believed he still had two more seasons of football in his boots before he would then return to SW6 in some capacity.
However on the back of Chelsea's worst ever season in the BPL, leading to Abramovich firing Mourinho, Drogba's Stamford Bridge beckoning has been fast-tracked a full season ahead of schedule.
Caught squarely in the crosshairs are the Montreal Impact, the organization which I'm fully aware shifted their entire focus when it became apparent to them, even as remote as it seemed at the time, a possibility existed to acquire Drogba back in July.
As I stated then, if the Impact were successful in acquiring Drogba, the signing would be comparable to Beckham joining LA, and a far more valuable one than if Thierry Henry had joined the Impact. Plus that unlike those two players who both arrived mid-season, Drogba would hit his stride on the pitch immediately. I had become accustomed to the so-termed Drogba Effect since he first pulled on a Chelsea shirt back in summer 2004.
For over a decade, the discussion has mainly centred on John Terry, occasionally Frank Lampard or Petr Čech but let's not be mistaken here, Didier Drogba is Mr. Chelsea.
Pure and simple, always has been.
When the Paris-based magazine Jeune Afrique exclusively disclosed the Chelsea owner had been in touch with Drogba in the immediate aftermath of Mourinho's firing, the Impact initially denied the report was correct. Stating on the club's Twitter account, "The rumour about Didier Drogba is unfounded. No contact has been made with the club or him."
Reading between those lines, the club were most likely caught completely off guard the following morning at Stamford Bridge when Drogba was pictured alongside both Hiddink and Abramovich. Such powerful imagery,
even Chelsea chairman Bruce Buck doesn't get the privilege of sitting next to the owner at Stamford Bridge.
Further analysis of the footage from the Chelsea v Sunderland match reveals Hiddink taking up his seat outside of Abramovich's private suite ahead of Drogba, and then finally the owner joining. I'll leave it to your imagination to wonder what Drogba and Abramovich were discussing.
To me, the more defining image occurs post-match when all three are together on the Stamford Bridge pitch as a number of Chelsea's players took part in a training session. It is rare, if ever, Abramovich is spotted
down on the pitch, let alone to appear at complete ease and smiling broadly whilst in step with Drogba.
The next morning Hiddink was quoted as stating it was Chelsea's intention to bring Drogba back but that his Impact contract was the stumbling block. One UK newspaper reported his role would be 'nominally as a
mentor' - within Hiddink's coaching setup. Meanwhile at this same time, Drogba and the remainder of the Class of SW6 staged a reunion at Frank Lampard's wedding.
What should be understood is Drogba's position, as like assistant coach Steve Holland's, would be a club appointment and after Hiddink departs at season's end, Drogba would remain.
Drogba's silence throughout has been even more graphic and telling than the splendour of the Impact locker room during that now infamous Academy Dance Off Drogba posted on Twitter in October.
Of all parties directly involved, only the Impact have gone on the record in a series of tweets on December 23 acknowledging the situation. Enquiries to MLS from TSN.ca were immediately referred to the Impact
and official contact with Chelsea has all gone un-replied.
The Impact explicitly stated they are in contact with both Chelsea and Drogba, that they were willing to accommodate him, their objective was for Drogba to return for the 2016 season but ultimately things are out of their control.
When things are out of your control, your focus must shift directly towards all which you can do to influence the outcome in your best favour.
Although in ideal circumstances the Impact would have wanted Drogba to return in mid-January, you can be guaranteed of their willingness to be very flexible in this regard and push that date to the start of their 2016 season on March 6.
Another favourable condition has been the undoubted strengthening relationship between the two clubs since Chelsea based themselves in Montreal for close to a fortnight back in July. As will be Chelsea's desire to
establish a far more significant presence across the US and Canada. As out of all bad comes good - what could result is a full partnership between the two clubs in both on and off the pitch matters and purposes.
The two clubs have so very much in common, not just a blue jersey. Both operate best under siege-like circumstances, it is a marriage at the hip that is long overdue to be consummated.
With Chelsea reported to be in the market for Bologna starlet Amadou Diawara and having had a €20m [$30m] bid rejected for the 18-year old midfielder, this situation could ultimately be used as a bargaining chip in the Impact's favour.
With the BPL deep into the traditional Christmas frenzy, just about now is a perfect time for key Impact personnel to be on the ground in London as they look to salvage the situation. The polar opposite season schedules not helping - all is far from doom and gloom for the Impact and supporters alike.
When confirming discussions were ongoing, the Impact also expressed their appreciation to the club's supporters for their understanding and patience.
To their credit, the Impact didn't use Drogba as a clothes horse in their marketing and promotion of 2016 season tickets. You don't though need to be a marketing guru to realize the immediate effect the uncertainty has caused. From Drogba-based merchandise sales in the run up to Christmas and with season tickets, especially with those who purchased on the understanding Drogba would lead by example one last time.
As we head into the final week of the year, and as they have seemingly done ever since that magical run in the Champions League dating back to February, the Impact are once more back in the major spotlight. One they most certainly did not envisage, or have any prior warning about.
From my understanding, one of the last things Drogba did in town before flying home mid-November was to rent a home in Montreal for the 2016 season. That within itself clearly states Drogba's intentions but outside irresistible forces have intervened with those well-made plans
Now is the perfect time for Impact supporters to stand up firmly with their club. Having reached out to two of their best known supporter groups, in the original Ultras who date their affiliation all the way back to 2002 and 1642MTL the supporter group which took Stade Saputo by storm in 2015, especially since they so cleverly acquired the 'Drogba Legend' banner from Stamford Bridge and which was on full display when Drogba marked his full debut with a hat trick against the Fire September 5, 1642MTL are very philosophical about the ongoing developments.
"Although it's impossible to know the final outcome, like most fans our hope is for Didier to stay. 1642MTL believes that overall Didier is a person with an overall high level of commitment. We believe that he will be involved with #IMFC in some shape or form in 2016 and that he won't leave this team he wanted to come to "high and dry." Besides, we have his original Drogba Legend banner, he can't go."
As Drogba reminded all at the Impact's season-ending review but six weeks ago, anything can happen in football.
Over to you, Chelsea Football Club.
@TheSoccerNoel
Noel.Butler@BellMedia.ca