Jack: TFC & Defoe - A bitter, broken love affair, sung by Drake
For a short while Jermain Defoe was a celebrated pioneer for his decision to come to Toronto, but it was never going to be easy for him after he committed to love something he had never seen. Now, however, Defoe is weeks away from becoming an ex-TFC player and the club will carry on and has a reputation to rebuild.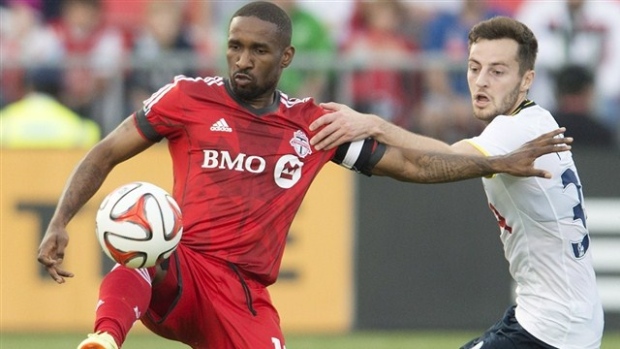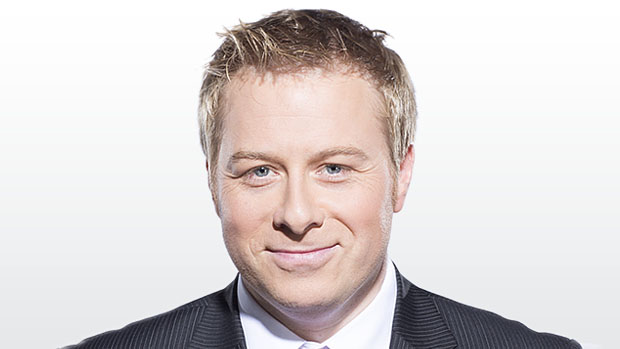 In the end they were all right.
The man in the cafe. The policeman on the street. The lady at the hairdressers. And the lads outside the pub. Hot drinks being spat all over England.
Jermain Defoe to Toronto FC? No way. It couldn't be.
It was last October when Ryan Nelsen shifted his head immediately from the table and looked right at me in disbelief.
I had asked him what he thought a player like Defoe would do in MLS.
"Jermain Defoe in this league? My goodness - incredible player," Nelsen raved. "One of the most natural goal scorers I have ever come across. Always out training, always trying to score, a great guy. To get a guy like Defoe for MLS, I cannot think of many that are more suited. It would be incredible," he said.
Incredible? More like incredulous.
A year is a long time in sports.
In fairness anyone who would have argued differently with Nelsen's assessment would have needed a dose of reality. Here was a club with an identity of being losers targeting a striker who had scored at every level. How could a bunch of guys who had struggled to get attention suddenly make a hot shot's head turn?
Well, it happened.
An unlikely relationship was formed between water, brought together by Drake, a man who could widen the eyes of Defoe and make him believe everything he was sold on. Major League Soccer stood at the altar as a long-distance marriage was approved.
We now pronounce you club and star DP signing.
It would be a match that needed equal amounts of dedication and love on both sides.
"Headed where nobody took it, who meetin' me there? They tel him that he's talkin' crazy but he doesn't care." - Drake
The first glimpse of the city of Toronto for Defoe came after he signed. The club proudly tweeted a picture of him leaning towards the car window to look at the stadium when he arrived.
For a short while he was a celebrated pioneer but it was never going to be easy for him after he committed to love something he had never seen. It's one thing to flirt after a blind date but this was supposed to be more than just the football equivalent of a one-night stand. With little foundation it came as no surprise that the relationship started to sour quickly.
"Better late than never but never late is better." - Drake
Defoe was brilliant on the pitch early in the season, scoring goals no previous Toronto player would have come close to whilst rescuing points for the club out of nothing. It was a spectacular romance, a honeymoon period that led to many fantasies. Eventually, though, every dreamer has to wake up.
Injuries meant long layoffs and without the distraction of playing, the Englishman's mind would wander.
Defoe pined for home and this was portrayed as a bad thing rather than it being communicated as a natural human reaction. His new family tried to help and even invited his old one over for a friendly game to celebrate. Defoe seemed happy. For a night.
He would then spend long stretches away from the club to seek medical advice, yet during this time the relationship started to get worse. At no point did the two sit down publicly and explain why he was where he was. On the day Nelsen was fired the bigger story was around the potential sale of the former Tottenham man and his whereabouts.
"But get it while you here boy/Cause all that hype don't feel the same next year boy." - Drake
The love affair was heading to an explosive divorce. In fact, the day before the transfer window closed the club could not confirm if Defoe would definitely stay. Onlookers were stunned. There had been no public admittance of Defoe missing home, or wanting to end his long-term commitment inside year yet suddenly the relationship was tearing apart.
When the window closed, Defoe stayed but the writing was on the wall.
"But I need someone different. You know it, oh oh you know it. Oh oh you know it. We both know it." - Drake
Defoe was no longer the only one looking to split up. "We only want people who want to be here," was heard so often from the club that it replaced the 'Why can't we be great?' slogan so often used around previously.
Suddenly it made sense. Defoe had been fantastic when fit and ineffective when injured. It was common sense to listen to offers for him.
Two sides ready for a change and move on. Simple? Not quite. After they had both given a masterclass in silence being deafening all summer they decided now was a good time to talk.
"Everybody talks and everybody listens. But somehow the truth just always comes up missing." - Drake
Defoe went first. "It was frustrating when I was home seeing certain things—people questioning if [I was] really injured. It's frustrating when people doubt you, when you're dealing with a real injury and especially for someone like me who loves playing football," he said Thursday.
The club went a step further.
Much of this saga is outlined in Friday's report in the Toronto Sun that Defoe's mother was central to much of the fractions between the club and the player.
Now the gloves were off. So much for an amicable parting.
It didn't have to end like this. Defoe's commitment and health has been questioned by fans and many members of the media but this latest report will hurt him the most. By targeting the woman who he loves the most, the club will mean nothing to him from now on. There will be many that will be disappointed with the allegations made against his mom in the report but they should be more alarmed by the story itself.
Defoe is weeks away from becoming an ex-TFC player. Meanwhile, the club will carry on and has a reputation to rebuild. Leaks to the press about what a player has been up to when he is already leaving is nothing more than a childish way of trying to win the battle of public opinion.
Defoe has played his final game for Toronto FC and the two will part less than a year after falling for each other. The striker will fall for someone else and spend the rest of his career getting injured and scoring a lot of goals.
He leaves behind him a club that still has many things to learn.
"Tables turn, bridges burn, you live and learn." - Drake
Tables continue to turn at BMO Field. That is sports. Yet, as another bridge burns you have to wonder just how much living and learning the club is doing.