Jennings loses snaps to Lulay in Lions' loss to Roughriders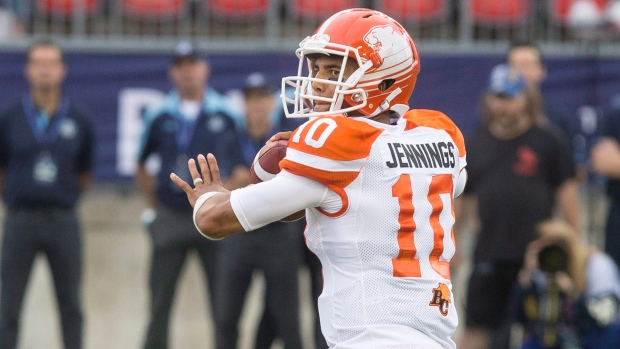 The BC Lions replaced Jonathon Jennings with Travis Lulay in the second quarter against the Saskatchewan Roughriders after a tough start, before reinserting Jennings to start the second half.
The Roughriders were leading the Lions 22-0 when head coach Wally Buono made the change to Lulay from Jennings, who was 3-10 for 45 yards and three interceptions at the time.
Jennings returned to start the second half and finished the game 14-30 for 195 yards, one touchdown, and four interceptions.
Lulay had been playing well filling in for Jennings after the starter was injured in Week 4 against the Hamilton Tiger-Cats, but was feeling sore after taking a big hit from the Roughriders' AJ Jefferson in BC's Week 7 win, opening the door for a Jennings return.