Jets waive Santos, clears spot for Revis' 1-day contract
The New York Jets released injured kicker Cairo Santos one day after signing Jason Myers, making room for Darrelle Revis' one-day retirement contract,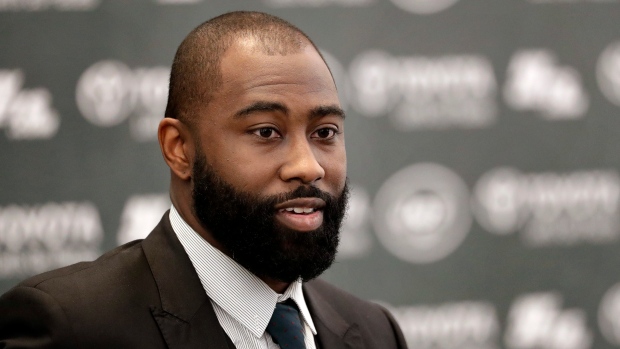 FLORHAM PARK, N.J. — The New York Jets have released kicker Cairo Santos, a day after claiming Jason Myers off waivers from Seattle.
The team signed free agent cornerback Darrelle Revis to the active roster with its corresponding move Wednesday.
No, the seven-time All-Pro is not returning. The one-day contract he signed last month to retire as a member of the Jets was officially submitted since New York had a spot on its 90-man roster.
Santos signed with the Jets in March, but was unable to kick in training camp because of a groin injury suffered late last season while with Chicago. Coach Todd Bowles says New York could add another kicker to compete with Myers and Taylor Bertolet.
Wide receiver Jonah Trinnaman, who was waived-injured Tuesday, was unclaimed and reverted to the Jets' injured reserve list. He doesn't count against the 90-man roster.
___
More AP NFL: https://apnews.com/tag/NFL and https://twitter.com/AP_NFL