Magic Johnson joins Warriors, Capitals co-owners in deal for Team Liquid
Andrew Robichaud, TSN.ca Staff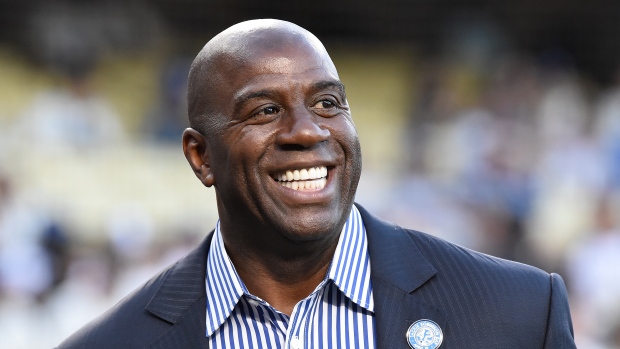 North American esports organization Team Liquid has sold its controlling interest to a stacked lineup of investors from the world of traditional sports.
The company purchasing the majority of the stake, AXiomatic, is a partnership between Manadalay Entertainment Group CEO Peter Gruber and Monumental Sports & Entertainment CEO Ted Leonsis.
Gruber is a co-owner of the NBA's Golden State Warriors, the MLB's Los Angeles Dodgers and MLS expansion franchise Los Angeles FC.
Leonsis is a co-owner of the NHL's Washington Capitals and NBA's Washington Wizards.
Also part of the investment group is NBA Hall of Famer Magic Johnson and AOL co-founder Steve Case, among others.
Axiomatic CEO Bruce Stein says the group has been looking at a foray into esports for more than a year and will make the leap with Team Liquid's current management team of co-owners and co-CEOs Steve Archancet and Victory Goosens.
"Ten months ago when we began this process, our goal was to find the perfect blend of team and strategic ownership group to build a totally unique esports enterprise," Stein said in a release. "With Victor, Steve and the intellectual, experiential and reputational capital of our ownership group we expect to win big in this dynamic space."