Chiefs, Schwartz agree to one-year extension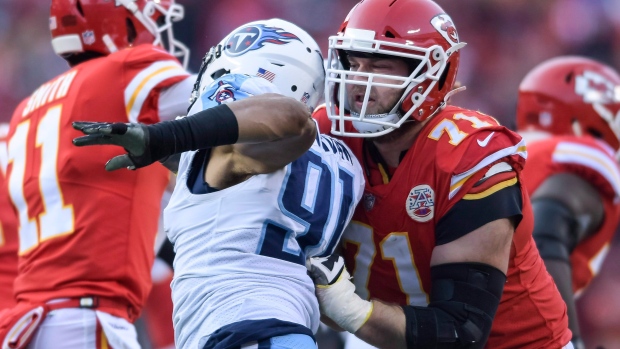 The Kansas City Chiefs and All-Pro right tackle Mitchell Schwartz have agreed to a one-year, $11.255 million extension, Ian Rapoport of NFL Network reports.
The extension will keep the eight-year veteran in Kansas City through 2021 and will make him the league's second-highest paid right tackle.
Schwartz was drafted in the second round - 37th overall - in the 2012 NFL Draft by the Cleveland Browns. In 2016 Schwartz signed a five-year, $33 million contract with the Chiefs as a free agent.
Schwartz was named Second-Team All-Pro in 2016 and 2017. He had his best season in 2018, being named First-Team All-Pro for the first time and helping the Chiefs reach the AFC Championship game.