Lafreniere, Byram, Cozens to captain Canada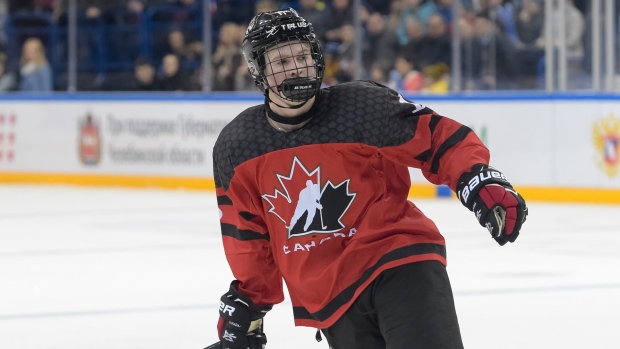 Alexis Lafreniere has been named as team captain of Canada's National Men's Summer Under-18 squad. The decision comes two days before Canada's first preliminary-round game on Monday to kick start their 2018 Hlinka Gretzky Cup campaign.
Defenceman Bowen Byram and forward Dylan Cozens, both residing from the WHL, were named as Canada's alternate captains to support Lafreniere.
Team Canada consists of two goaltenders, seven defencemen, and 13 forwards who complete a 22-player roster.
"We have a tremendous amount of maturity and leadership across all 22 players on this team, and we feel that the mix of international experience and their overall professionalism in how they approach each and every task will allow Alexis, Bowen, and Dylan to continue to help drive our group's focus on our team plan both on and off the ice as we kick off this best-on-best competition on Canadian ice," stated Andre Tourigny, Canada's head coach who feels confident in his team and their new-found leaders.
Team Canada are the reigning Hlinlka Gretzky Cup champions, having defeated host team Czech Republic 4-1.
Canada has captured gold 21 times during the 27 years the competition has been held.