Leicester City: Laughing stock to league leaders
Claudio Ranieri's men have emerged as a relentless side that none of the supposed super powers of the Premier League look forward to facing.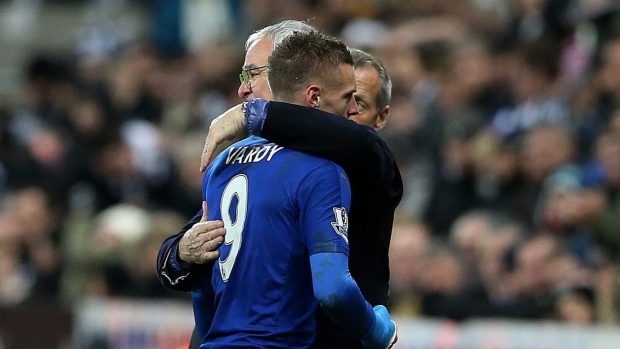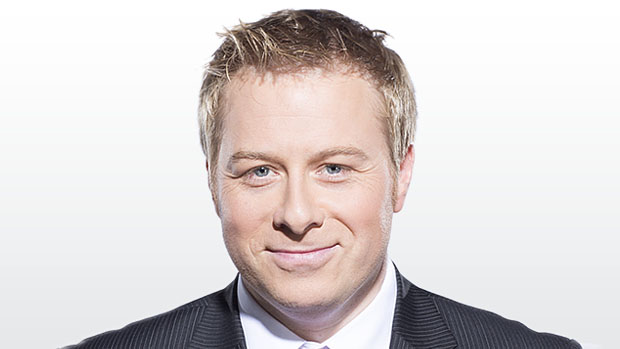 There is an ongoing thread on a popular Leicester City supporters' site called 'Chants and Songs' that began back in March of 2008.
Lyrics on the original pages that once signalled hope and optimism were shredded by the harsh reality of time. One of the first tracks reads:
"We ain't got a barrel of money
But we've got Mattock and McAuley
With Howard and Hume
Promotion is soon
And Milan's over the moon"
It turned out owner Milan Mandaric wasn't over the moon, selling the club in 2010. Relegation was much sooner than promotion as the Foxes plummeted into the third tier of English football two months later.
Through the tough times the band stuck together and they've been rewarded this season as the club flies high at the top of the charts with some absolute blockbusters.
You can tell a lot about what comes out of the mouths of travelling supporters. On Saturday, those from Leicester were already having a good day the moment they settled in their seats in South Wales.
The game at Swansea came after the early kick in Stoke where leaders Manchester City lost, opening up the door for Claudio Ranieri's men to go top of the league once again.
It only took five minutes. Riyad Mahrez bundled home Marc Albrighton's corner and the tune 'We are top of the league' bellowed from fans in blue. They aren't the first to cover an old classic and they won't be the last, but no one expected this group to be allowed to chant it this close to Christmas.
This time last year Leicester were rooted to the bottom of the table. They were on a 13-game winless run that began in September and ended in December. They would have another eight-game winless run from January to March.
Manager Nigel Pearson was fined and suspended after an altercation with a Leicester fan, had a clash with Crystal Palace's James McArthur on the touchline, was reported to be sacked on a Sunday morning and reappointed on the Sunday night and then had a bizarre spat with the press when he asked journalist Ian Baker, "are you an ostrich?"
They were the laughing stock of the Premier League, destined by March to be just another successful Championship club that couldn't cut it in the top flight. They had 19 points after 29 games, winning seven of their last nine games to finish in 14th place.
The rollercoaster ride wasn't finished then after a 'goodwill' trip to Thailand in the summer ended in chaos embarrassing the club's owners and damaging the club's reputation. Few managers get fired at the end of June, but that's what happened to Pearson who was gone and the search for a successor was on.
"Ranieri woah woah Ranieri woah woah
He came from Italy, to manage the City"
Claudio Ranieri was the manager's version of Leicester, on his knees with few giving him much respect. His last game was in charge of Greece, who fired him the day after he guided the former European Champions to a humiliating loss to minnows Faroe Islands.
Few were impressed with the hire and even fewer cared for the summer signings: Robert Huth, Shinji Okazaki, Yohan Benalouane, N'Golo Kante, and Christian Fuchs.
The Italian boss pleaded for patience while dreaming big: "I remember when nobody wanted to go to Napoli but after Diego Maradona, everyone wanted to go to Napoli. If we start to build, maybe in three or four years, a lot of players will come."
Leicester hasn't found the next Maradona but in Kante they have a genuine Premier League star. Head of recruitment Steve Walsh had his eye on the 24-year-old midfielder after seeing him produce standout performances for Caen in the French top flight last season.
Now Kante is finally getting the national attention his play deserves. The Frenchman leads the league in interceptions and is in the top five in tackles. But stats don't tell the entire story. Kante's energy is infectious and fits perfectly into the mould of a Leicester team that is regularly praised by Ranieri for their physical condition.
Kante and his excellent midfield partner Danny Drinkwater intelligently follow the press set out by the front men. Swansea, a team known for his passing qualities, had no answer for it on Saturday, giving the ball away regularly in a game that ended 3-0 to Leicester but could have been much more. In Kante they have a player with all the qualities needed to take an attack from one penalty box to the other in less than 10 seconds.
Mahrez would get all the goals, for his first ever professional hat-trick, and throughout the second half the fans in unison put a twist on the popular Toure brothers chant by using the names of Mahrez and Kante. It was an appropriate soundtrack to a Hollywood script. Jamie Vardy has rightfully got the headlines as the main actor but there have been no better supporting roles played than those by Mahrez and Kante who may go on to play bigger roles for the rest of the season than the English record breaker.
All three form a fantastic partnership that has bigger companies with deeper pockets dreaming of casting them elsewhere.
For now, though, they remain league leaders.
Chelsea, Everton, Liverpool and Man City are Leicester's next four opponents up to the New Year and with that run most are predicting an inevitable drop off. Ranieri himself still is quick to talk about the team's number one goal: "Forty points, safe from relegation and then we will see." Mahrez repeated that statement almost word-for-word in Saturday's post-match interview.
They won't be relegated or win the league but one guarantee is that none of the supposed super powers of the league will be looking forward to be playing this relentless team.
In their last 24 Premier League games since the start of April, the Foxes have 54 points. That's four more than Arsenal and Man City, 11 more than Man United, 14 more than Tottenham and a whopping 19 more than Jose Mourinho's Chelsea.
"He [Ranieri] has lived for five years in England and still has trouble saying good morning and good afternoon," Mourinho once said. "He is almost 70, and he has won a Super Cup and another small cup. He's too old to change mentality."
How wrong he proved to be.