Lions acquire RB Sutton from Alouettes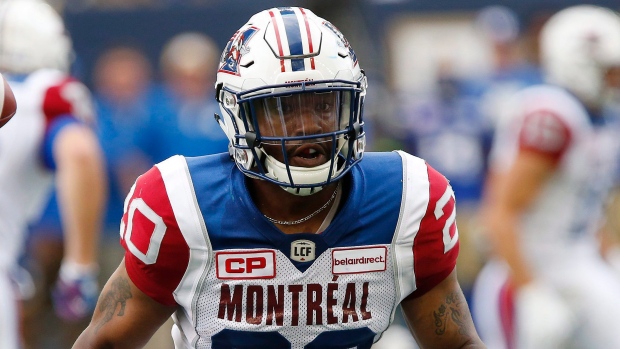 The BC Lions have acquired running back Tyrell Sutton and a 2019 third-round draft pick from the Montreal Alouettes in exchange for a second-round draft pick.
In nine games for the Alouettes this season, Sutton has 86 carries for 417 yards and a touchdown. He also has 30 receptions for 309 yards.
"We are entering a very critical period in our schedule and we will continue to do everything we can to improve our team," GM Ed Hervey said in a team release. "Tyrell is a physical running back who is equally effective in pass protection and we look forward to having him join us for the stretch run."
The 31-year-old Sutton had spent his entire six-year CFL career with the Alouettes. The 2015 CFL All-Star has 643 carries for 3,573 yards, and 15 touchdowns on the ground in 69 career regular season games with Montreal, and 173 receptions for 1,507 yards and three touchdowns through the air.