Lions confirm QB Lulay out for season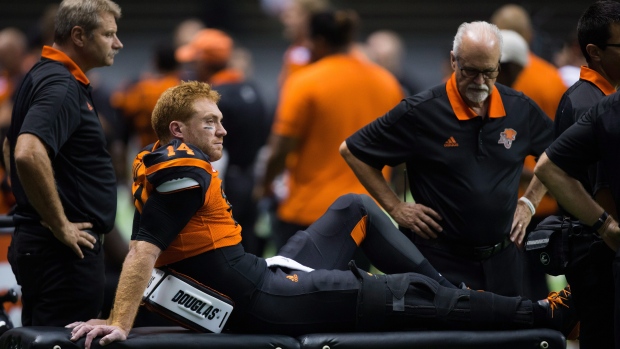 BC Lions quarterback Travis Lulay is out for the season with a knee injury.
The team confirmed Lulay's injury is significant, but an MRI revealed it may not be as bad as originally thought.
TSN's Farhan Lalji reports Lulay's ACL tear requires surgery, but there was only minor meniscus damage and minimal if any damage to other ligaments. The injury itself is not career threatening
The 33-year-old pivot was helped off the field during the Lions' 41-18 win over the Montreal Alouettes over the weekend.
Jonathon Jennings will take over the Lulay behind centre in BC. The two have been splitting time this season.
The 33-year-old Lulay will finish the year 121/165 for 1,693 yards and 10 touchdowns to seven interceptions.
Jennings, meanwhile, is 145/223 for 1,720 yards and six touchdowns to nine interceptions.